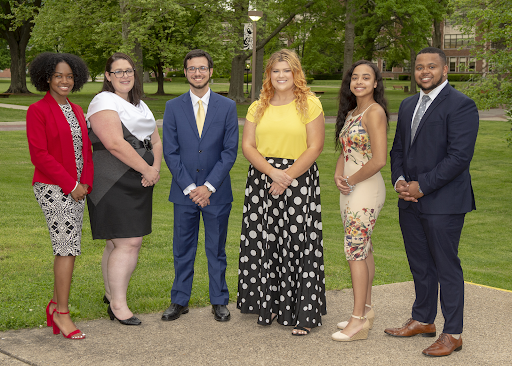 The newly elected student government plans to unite the school this semester – commuters and campus residents alike.
"I'm a commuter, and the vice president, Ryan McCoy, is also a commuter," SGA President Colleen Miller said. "When we did our interviews selecting the Executive Cabinet, we wanted to make sure it was half commuters and half residential."
Miller said the goal of the interviews was to identify students who are motivated and willing to take on projects by themselves.
"Half of us are student athletes like myself," she said.
The SGA's biggest goal for this semester is bridging the gap between commuters and residential students, according to Miller.
"We want to make commuters feel just as comfortable on campus as the residential students are," Miller said. "Bring back the more family feel, that everyone knows each other and no one feels that they don't know people on campus – that they feel very welcome and have more opportunities to be engaged inside and outside the classroom."
SGA is planning several events, such a blood drive in November, black history month in Februrary, workshops and, coming soon, fundraisers at local restaurants, Miller said.
"We are a voice for the students," said Miller, who invited students with questions to speak to SGA representatives in their office or e-mail them.
SGA helps with events and projects around campus.
"We do a little bit of everything," Miller said. "This year we are taking on a lot of different types of things to give students the chance to be present on campus, make college life a lot better."
The Cabinet consists of the president, vice president, chief of staff, chief hearing examiner, treasurer and social activities director, according to Miller. Only the main cabinet is paid, and its members have to keep a certain amount of office hours, she said.
The Senate is made up of 12 elected students who serve two years, Miller said. That total includes one student from each class and eight from the different colleges.
When trying to pass a bill both, the Cabinet and Senate vote, Miller said. Mr. State and Miss State do not vote, according to Miller.
"We listen to and value their input," Miller said.
SGA is on the second floor of the Student Union. Its e-mail address is: sga@wvstateu.edu.