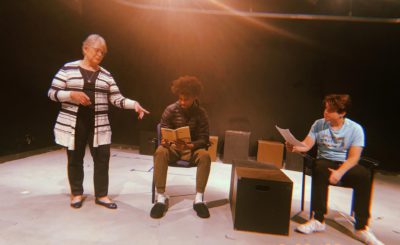 November 8, 2022
Theater, acting teacher seeks grants to support College of Arts and Humanities After working for years to boost fundraising and...
October 13, 2022
All-female sport combines gymnastics, cheerleading moves An Acrobatics and Tumbling program — the newest collegiate sport added to WVSU athletics...
April 14, 2023
Student actors read off scripts, but effectively got the story, and their...

May 5, 2020
My freshman year was my best year of college. I had many...
Welcome to the online home of West Virginia State's college newspaper, the Yellow Jacket.
Our mission is to provide news and information for students, created by their peers. To be a strong voice for all students. To connect students living on campus and those who commute.
Our staffers are volunteers, passionate about creating this new form of student media. We all work for you. We are accountable to you.
Visit our web page. Share it. Comment. Give us feedback at wvsuyjonline@gmail.com.
If you like to write or take photographs, consider becoming a staffer.