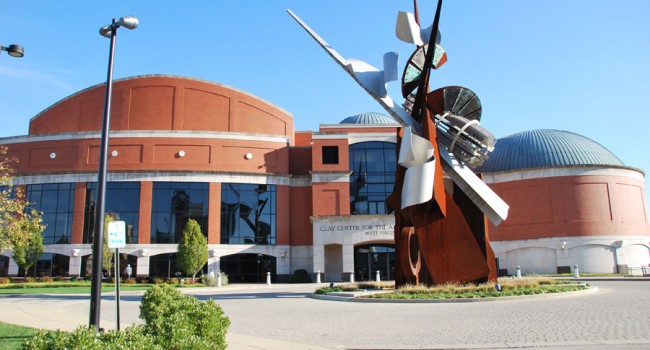 A West Virginia State University art class is using the Clay Center for the Arts & Sciences in Charleston as a base to visit diverse artistic venues in the community, Professor Zach Fitchner said.
"The art class at the Clay Center is one of West Virginia State University's art courses," Fitchner said in an e-mail. "It is centrally located in downtown Charleston, W.Va., which makes visiting local art venues and attending art events very convenient."
He said, "Students are able to immerse themselves, interact and experience real creative environments throughout the city."
Briana Davis, a senior, said leaving State's Institute campus to get to class was time consuming. She mentioned that some students without cars struggle the most. They depend on public bus service, and sometimes the buses are behind schedule.
Regarding the class, Fitchner said students use acrylic paints, brushes, nontraditional palette knives and other traditional and nontraditional painting applications and materials.
Fitchner listed the goals of the art course at the Clay Center:
Learning through the process of painting itself: mastering different materials and techniques while investigating the formal qualities of painting
Reacting to the outside world by recording visual appearances or communicating personal reactions
Giving students a chance to look inside themselves for something to "communicate" and develop the content into a universal statement
He said the course is required for all art majors and would also be a good course for students who like to explore their creative side.