Editor's note: The Yellow Jacket made changes in this story based on new information it received.
Irving was highlighted by LifeBound for her work in coaching students. LifeBound trains and coaches students and professionals, and its goal is making sure that professionals have innovative strategies to coach students.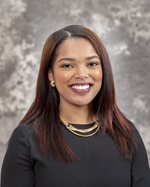 Irving's responsibilities on campus include managing the day-to-day flags that arise in ACHIEVE, a Web-based program designed to enhance student success at West Virginia State.
Irving served as "Project Scribe" during the planning and implementation phases of bringing the software to campus, responsible for ensuring the implementation teams decisions were documented and shared among team members across campus.
She also was involved in bringing The National Society of Leadership and Success (NSLS) to campus. In collaboration with the Office of Student Life and Engagement, the Office of Retention and Student Success saw the NSLS as a great opportunity to engage populations of students who may not participate in other on-campus organizations. The first chapter started last fall, and it will be offered in the foreseeable future.
Irving said more than 50 students signed up for The National Society of Leadership and Success during its first semester on campus. During the second invitation process this spring, almost 100 students joined. She called it a great opportunity for students to grow in their leadership roles, expand their networks and participate in community service.
Irving serves as an advisor for the organization. She has meetings every week with the chapter support person from the national office. As an advisor, she helps students achieve. She said she strives to bring out the best in them in leadership and planning. Irving said it challenges her to broaden students' perspectives of what it means to be a leader.
"Just because you cannot perform well in the classroom, it does not make you less of a leader," Irving said.
Under the direction of the director of Retention and Student Success, Irving created a course curriculum dedicated to addressing the needs of the conditional "admit population" at State. The content of the first-year experience course includes metacognition, time-management skills, test-taking strategies, networking and teaching students how to display leadership skills and professionalism in their daily lives.
Irving said it is crucial for students to know the history of the State campus. First-year experience offers history about the college's great leaders, such as Katherine Johnson, the State graduate whose on-campus statue is dedicated to her accomplishments.
The Center for Academic Engagement, where Irving's office is housed, hosts events about different topics on the last Thursday of each month. The events are designed to further engage and support the conditional admit population on campus. The first topic was on ACHIEVE. She conducted training on how to use and navigate ACHIEVE and on-time management. She said she received positive feedback from students about the ACHIEVE presentation.
The second topic was college survival tips, which focused on the hardships of being a college student and what lessons can be applied in the present.
At the event, students could ask questions from a panel of upperclassmen without giving their names and, as a result, not be embarrassed, she said. Lunch is also provided at these events. Conditionally admitted students who had previously taken the course received a $50 voucher use for bookstore supplies for their participation.
Irving earned her bachelor of arts degree in modern language from Georgia Southern University. She said her passion has always been diversity and learning about different cultures and new ways of living. She also said indigenous people always have fascinated her.
She spent two years studying for a master's degree at Marshall University and teaching English as a second language.
She was an adjunct faculty member at State for about three years in the Office of International Affairs. Later, she accepted her current position, which she saw as an excellent way to broaden her experience.
She plans to start her Ph.D. studies this fall at West Virginia University, where she will major in higher education administration.
Irving said she has always known her spot in life was to serve in higher education.
She said she has yet a long way to go to reach her career aspirations and deliver the type of impact she wants to make at West Virginia State University and beyond. She finds herself carefully balancing the demands of her career goals and her family life.
"No matter where your destination will be, no matter where you see yourself, make sure you are having fun getting there and make sure that you maintain a good balance, that you are not too invested in one thing that something else is slacking or suffering," she said.