SGA President Colleen Miller gave the State of the Union address on Thursday, Feb. 27. Albeit a short speech, it was full of gratitude toward her cabinet, as well as SGA plans for future events this semester.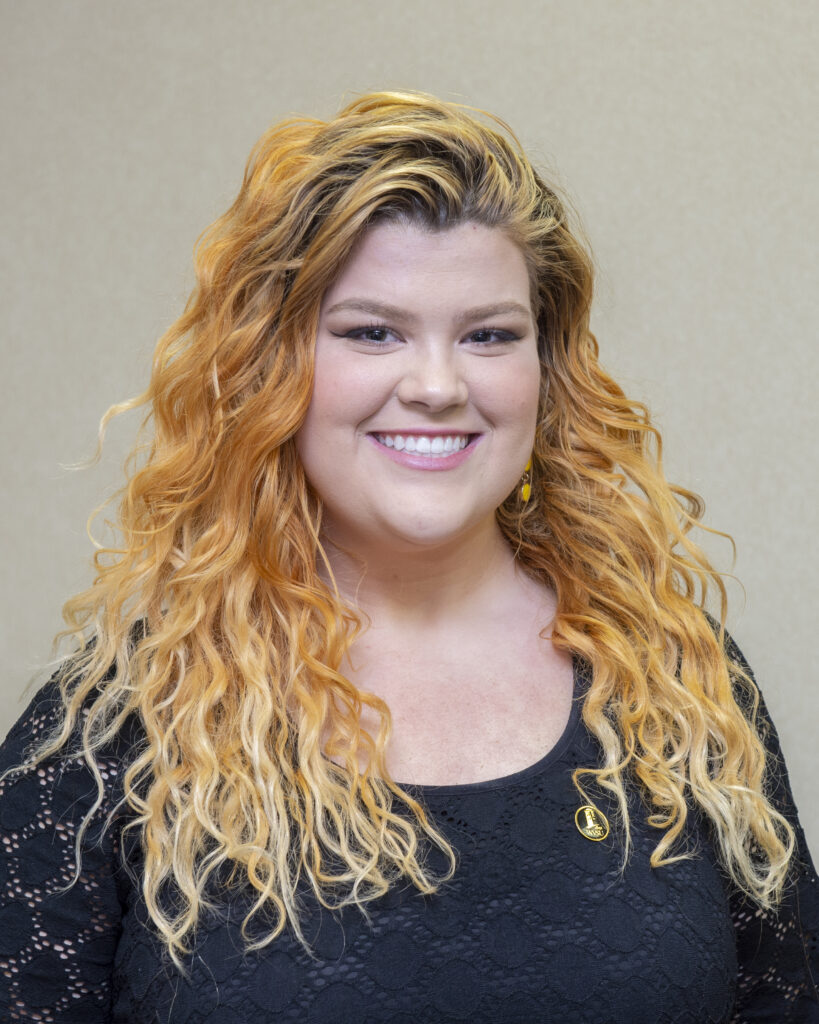 "I am sure students don't remember the day they learn the Pythagorean Theorem, but they do remember the days full of being a part of school activities," said Scott Woodard, associate provost and associate vice president for academic affairs, when introducing Miller. "I really do have great appreciation for what impact student government is able to have on all areas of student life."
Miller is confident in her cabinet, calling it the "dream team."
"Half of our cabinet are commuters. We have student athletes, as well as a devoted mother," she said.
One of Miller's goals while campaigning was to create a freshman internship program, where a freshman would be chosen to shadow SGA members.
"We attended each new student orientation in hopes of laying the foundation to start this," she said.
Curtis Workman was chosen to be the intern, and he later became the freshman class senator.
The first week of October, SGA was able to successfully organize the coronation, participate in the homecoming parade and attend President Anthony Jenkins's State of the University address.
At the end of October, SGA hosted a Red Cross blood drive and exceeded the expected amount of donations.
"In November, we were met with a challenge from Dr. Jenkins to be more philanthropic," Miller said. "He wanted us to not only give students exciting and innovative events, but to directly give back."
The bookstore gift certificate essay contest began, providing SGA the opportunity to give five students a $100 gift certificate for books and supplies.
In December, former Vice President Ryan McCoy accepted an internship at the West Virginia legislature and had to resign his position. Rachel Harper replaced McCoy as vice president, leaving the treasurer spot to be filled by Chanell Wesley.
The chief of staff position was empty because of graduation, and was filled by Ky'Achia Atkins.
"These position changes have done an excellent job so far," Miller said.
Miller also boasted about the senators.
"In the past six months, these senators have five amendments as well as 19 pieces of legislation," she said. "This number has surpassed the past four administrations combined."
She continued: "One of the campaign promises was to create a designated student section at football and basketball games."
Alongside Atkins, Miller and McCoy were able to create a designated student tailgating section, as well as a student sections in the bleachers.
During the State vs. UC basketball game, SGA gave out more than 100 customized student T-shirts the Office of Student Life and Engagement donated.
For Black History Month, SGA hosted a paint night and a "make-your-own T-shirt" night and began work on a black history museum.
Monday, March 2, 2020, starts a new election cycle. Positions available include: Mr. and Mrs. State, a Board of Governors representative, seven different senator positions and the royal court for the senior, junior and sophomore classes.