BY Alexxia Snyder
Meet the latest featured Yellow Jacket, Martin Ahlstroem. He is a junior studying communications and also the kicker for the football team.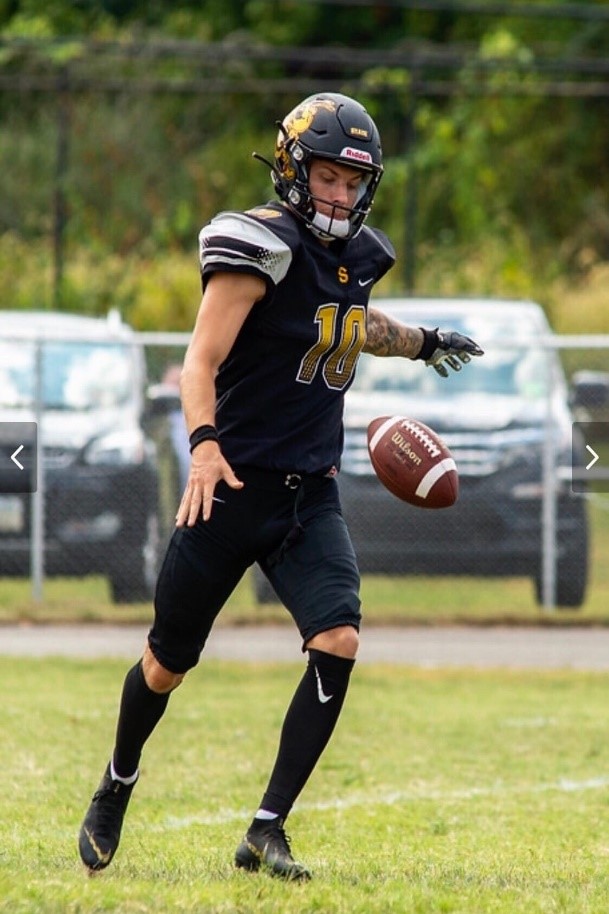 From Molndal, Sweden, Ahlstroem has had a unique journey to WVSU. He was a part of a soccer league for 20 years in Sweden, and he said he always strived to come to America.
After graduating from Aranas Gymnasiet High School in Sweden, he said he took time to discover himself and had no plans of going to college. He said he saw an advertisement for Santa Barbara City College and decided he wanted to go there. He said he planned for three and one-half years to attend SBCC and eventually went there to study marketing.
Ahlstroem said he learned about football when a coach familiar with his soccer background approached him because the football team needed a kicker.
"I started playing football, and I fell in love with it," Ahlstroem said.
State defensive coordinator George Shehl recruited Ahlstroem to State.
"I was happy WVSU offered me a full ride to be a kicker and punter," he said.
Ahlstroem played his first game with State against Frostburg, and he said it was the most exciting game he has ever been a part of. He kicked a 31-yard field goal to help the Yellow Jackets take home a victory, and he said he strives to do better.
Ahlstroem said he likes the mental toughness and the seriousness of the football program, and he enjoys the team atmosphere.
After graduation, Ahlstroem said he would like to further his career in football, but he said he also has backup plans.
"Football is plan A, but if that doesn't happen, I want to wear a suit and persuade people," he said.
Ahlstroem expects to graduate in May 2021, and he said he hopes to go to London afterwards.