"What can be more rewarding and important than being inspirational, to get students to comprehend the philosophy and have them to question everything around them and answer questions with well thought-out and educated answers?" – Dr. Robin Broughton.
Life Achievements
Dr. Robin Broughton, a professor of communications and media studies at State, holds a Ph.D. in interpersonal communication, an MA in philosophy and a BS in journalism, all from Ohio University.
Broughton teaches graduate courses Critical Approaches to Media Studies, Media Law and Information Society and the undergraduate courses Media Law, Media Writing and New Media. She also is an international film study tour media studies graduate coordinator.
Her research is in media criticism, having presented papers at many conferences, including the International Conference for Social Sciences at Cambridge University in England. At the International Communication Association Conference in Sydney, Australia, she presented an analysis of the book "Final Exit," which examines assisted suicide.
Broughton recently led a group of graduate students to Dubai, United Arab Emirates, where she worked with students and faculty from the University of Sharjah to produce a short narrative film. It was her fifth trip to the UAE. She said she has another trip scheduled for November and maintains a strong connection there. She said it is her favorite place in the world.
Broughton said traveling has a big impact on her life and her children. She loves sharing her experiences with students, too. She has taken more than 500 community members to five different continents.
Broughton said she usually travels with students for film projects, yet the real goal is for them to be exposed to new cultures and work with students who have other cultural backgrounds.
Broughton is known to recruit international students through her travels. She brought students to West Virginia from the Czech Republic, Tanzania and United Arab Emirates. Next year, she said, a student from Palestine will come to West Virginia.
In addition to her own personal travels around the world, her travel with students has taken her to Prague, the Czech Republic, Belize, Guatemala, Norway, Cuba, as well as climbs up Machu Picchu, Peru, and Mount Kilimanjaro, Tanzania, East Africa, for a short documentary. Broughton said she plans to climb Kilimanjaro again in January.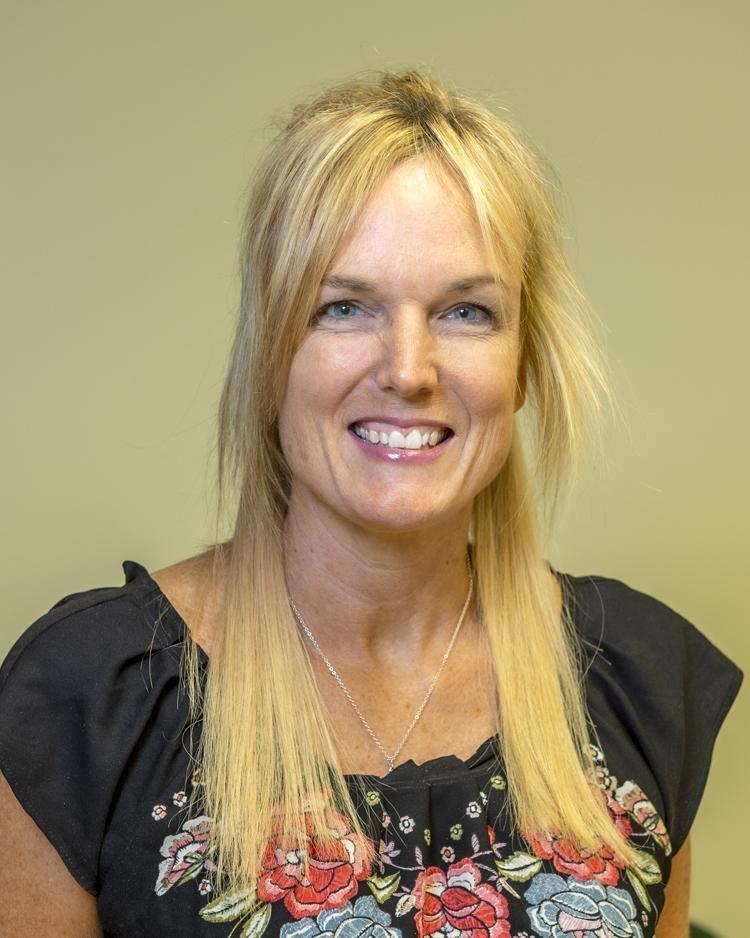 Broughton said her personal goal is to climb the highest summits possible with one exception: Mount Everest. The death scale is too high. Her second climb was Kilimanjaro; her next goal is Aconcagua, the highest peak in South America.
Broughton has published two books on mountain biking in West Virginia and writes frequently for outdoor magazines. She also writes for other magazines, too.
She has trained on mountain bikes with her son, Tristan, a former national racer. They ride out of the forest and practice beeper downhill trails. She said she taught Tristan when he was 7 years old, but now he teaches her.
"The forest is my church," Broughton said.
Background and Family
Broughton is a proud mother of two. Son Tristan, 24, was the 2018 national enduro amateur mountain bike champion. Daughter Keatan, 20, plays volleyball for Penn State and is an architecture major.
Broughton has taken Keatan to a lot of places around the world, which inspired her daughter.
While Broughton grew up in Ohio, she originally is from Charleston. Broughton started teaching at West Virginia State University when she was in her mid-20s.
Broughton said Jaclyn, her son's fiancé, is like a daughter to her. She has been with the family since she was 17. She is now 24. Both Tristan and Jaclyn are students in the WVSU Communications Department.
Broughton said she recently started her business, Broughton Adventures, with her son, and they are going to lead tours and include climbing and mountain biking during a trip in Guatemala by August.
Inspirations and Trademark
"I am who I am because of my parents," Broughton said. "I am grateful for my parents."
They encouraged her and instilled confidence in her. They were her inspiration.
Broughton added that her children are her inspirations, too. She admires them so much.
Broughton said she has met people, either a newspaper editor, a colleague, a dean or a good friend, who believed in her and gave her inspiration. She said she loves teaching because she wants to motivate students.
Broughton offered a message to journalism and media students: "Never approach a topic or a subject if it is going to be boring. Approach it with enthusiasm and think ahead of time; always approach the topic or person who knows it is going to be interesting.
"It is a journalist's job to uncover that hidden talent. In order to be a good journalist, you have to be curious and uncover them. That is what makes a good story worthwhile, to sink into."
To Broughton, every person is interesting.
Broughton's advice to students is a lesson she learned through her years of teaching.
"You cannot take back the words you say and cannot make a difference and change them and (they) can really damage someone's feeling," she said.