Seventy-eight international students, representing many countries, attend State.
All students face an application process and must obtain certain documents, but the process international students go through makes a domestic student's process look like a walk in the park. International students not only have to work hard to become a student; they have to work harder to remain a student.
Richard Hiles, assistant director of International Affairs at State, described what international students face when they apply and then arrive in Institute.
International students usually contact the International Student Services office or the Admission Office at WVSU. The International Student Service Office sends each student a packet that provides new applicants instructions on becoming a student. In addition, the packet has instructions on applying for a visa from the U.S. Department of State. The student then can begin collecting required information.
After State receives the packet and approves it, students will receive an acceptance letter. International Student Services then will help the student with the visa process.
Required by the State Department, the visa process verifies students are who they say they are and determines whether students will receive visas., Hiles said.
International students are directed to complete an affidavit of support form that is used to affirm the student can pay for their education.
In addition, Hiles said, students must verify they have more money than it will cost to attend the university for a year. If students do not have proof of adequate funds, their visa is denied. Students must then go through an evaluation. If they are not prepared, they will be denied a visa. The interview may include a question about the location and information of WVSU.
International students also are required to have certain scores on English language tests.
WVSU requires that students' transcripts to come from a third party, preferably World Education Services: International Credential Evaluation (WES). Students from Africa often the West African Examinations Council (WAEC). Some countries will give a student only one transcript regardless of the circumstances.
When students arrive in West Virginia, International Student Services gives them information about how to arrive to WVSU. If a group of international students arrives together or a student is unable to afford transportation, International Student Services will arrange transportation.
Once they arrive at WVSU, Hiles said, international students will attend both the New Student Orientation (NSO) and the International Student Orientation (ISO). In the NSO, they will get information about the campus and schedule their classes. The ISO shows them how to set up a bank account, learn the bus routes and to make their life a little easier during their time at WVSU.
International students must live on campus for the first two years. If students decide to move off campus, they must receive permission from International Student Services and Housing Affairs. Students must prove they have a credible reason for moving off campus. It is also suggested the student show proof of transportation.
Students are limited to what they do on campus. Students are allowed to work only 20 hours a week. When students apply and receive employment, they must file for a Social Security card.
If an international student wants to apply for a driver's license and is denied a Social Security card, he or she has to show the state Division of Motor Vehicles proof of denial and proof of being a student.
When the campus closes for the summer, international students living in dorms must find other living arrangements or apply to remain on campus. When the new semester starts, students will be able to move back into the dorm.
During the COVID-19 pandemic, 15 international students remain on campus. They are unable to travel home because of the expense or travel restrictions.
Hiles said international students typically are18- or 19-year-old students who traveled across the world to be here. They said goodbye to their parents for four years, and they have additional problems a domestic student might not have. Many American students can go home if something goes wrong. International students don't have that option, Hiles said.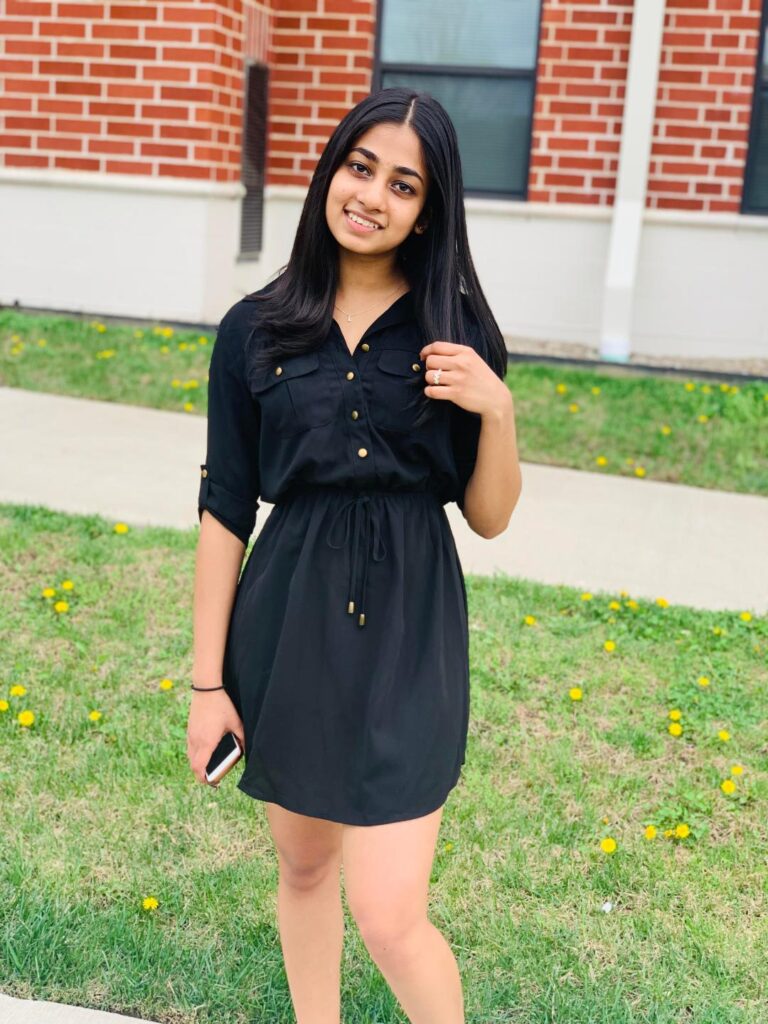 He said those students only have the office of International Affairs, their academic advisor and friends to depend on. Most international students do not have the resources to go home, he said.
"They have additional hoops. If you think things get tough for you, they got one more hurdle they got to jump to get things done," Hiles said.
Lahini Wickramasinghe is a student from Sri Lanka, an island nation south of India. She applied to WVSU in 2018 to triple major in accounting, finance and economics.
Just like every other international student, she gathered the required documentation. She said she had to file for an F-1, a nonimmigrant visa for full-time students.
"Everything is new when you go to a different country," Wickramasinghe said. "My primary issues were transportation, money, language barriers and culture."
She said the biggest problems were financial support and finding a job, which would be limited to 20 hours per week. International students are not eligible for financial aid, and scholarship opportunities are limited.
Wickramasinghe said the Office of International Student Services in Ferrell Hall helped her a lot. She shared how it handled her documents and introduced her to a lot of things, such as how to open a bank account, get a Social Security card and apply for health insurance.
"I also happen to be a student worker at the Office of International Student Services, helping out students with any problems and encouraging potential students to choose WVSU as their next university," Wickramasinghe said.
She hopes to do an Optional Practical Training (OPT), which will allow her to work and study for her CPA for a year after she graduates in 2021. She will have to go through a process to receive approval through International Student Services.
"There is more potential and opportunities for the accounting field here in the U.S.," Wickramasinge said.
She said she would advise international students is to get more engaged in college life. Most international students are hesitant to make new friends or explore new opportunities because they are not used to the cultures and traditions here, she said.
Instead, she recommended they be more open to opportunity and have fun because they may not have the experience again. It is an essential part of having a great time during college life, she said.