By Alexxia Snyder
Meet our Yellow Jacket in the spotlight, Lauren Ball. She is a sophomore studying education. She who represents State in cross-country.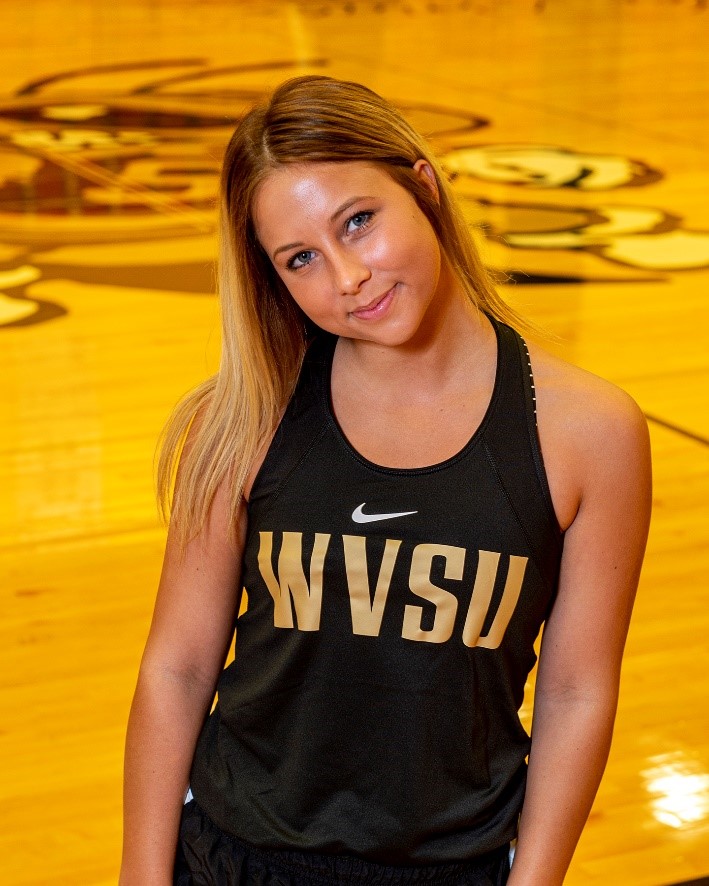 A Madison native, Ball attended Scott High School, where she first acquired a running scholarship from the University of Charleston. She studied nursing and ran cross-country at UC for a year and a half, but she soon stopped competing because of a muscle injury and decided to transfer to BridgeValley's nursing program.
After one year, Ball felt confused about her future in nursing and decided to follow her passion, educating children.
"I love kids and want to make a difference in their lives," Ball said.
She described how she admires her mother for being a teacher and noted the strong influence her teachers have had on her. State assisted Ball in following her passion in education by offering her a cross-country scholarship.
She said she enjoys long-distance running, and the family atmosphere at State made her appreciation for running grow.
"State has been the best fit for me. Everyone helps and is friendly here, and it feels like a family atmosphere," Ball said.
She expects to graduate in 2022 and hopes to teach at an elementary school in Charleston after graduation.