By Alexxia Snyder
Meet our featured Yellow Jacket, Austin Hensley!
Hensley is a senior studying business management, and he is also the quarterback for the football team.
Originally from Chapmanville, Hensley moved to Hurricane in first grade and started playing football and baseball at age 5. He played multiple positions throughout the years as a tight end, defensive end and wide receiver before he ultimately became the quarterback in middle school and again during his sophomore year at Hurricane High School.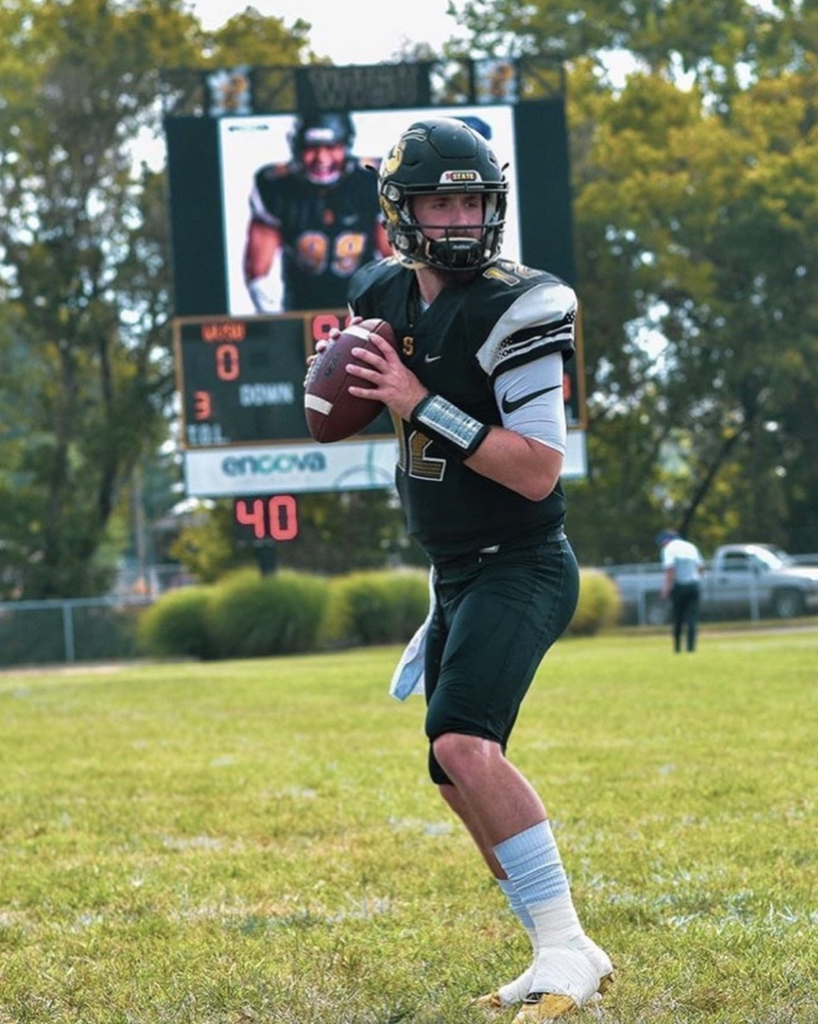 Hensley also played baseball for Hurricane High School, and in 2014 his team won the AAA state championship.
After graduating high school in 2014, Hensley went to West Virginia University for two years as a redshirt freshman and studied Agricultural Business. Hensley decided to transfer, and Coach Pennington recruited him to WVSU.
"It was like coming home," Hensley said.
Hensley said a perk of attending State is playing ball again with his friend and receiver Zach Pate. In 2018, Hensley had to take a year off after he broke his foot in the fourth quarter of the first game of the season.
He said that setback allowed him to take some time to come back better for his last season.
Currently, the football team is 6-3 overall, and Hensley said he wants to keep the momentum going for the rest of the season. "Frostburg and Glenville were both big wins for us," he said.
Hensley said that he likes the family connection he has at WVSU.
"The coaches care about the athletes here," he said.
Even though football has been such a huge part of Hensley's life, he said he looks forward to the next chapter in his life.
Hensley will graduate in December, and he said he would like to get into pharmaceutical sales while keeping his options open.