By Alexxia Snyder
Meet our featured Yellow Jacket, Haley Keiffer!
Haley is a senior majoring in psychology. She is originally from Clendenin, West Virginia, where she graduated in 2014 from Herbert Hoover High School. After high school, Keiffer said she first applied for the nursing program at Marshall, but the summer before classes started she said she changed her mind and decided to come to WVSU.
"It was closer, cheaper, and I received numerous scholarships," Keiffer said. "It is easy to make friends here," she said.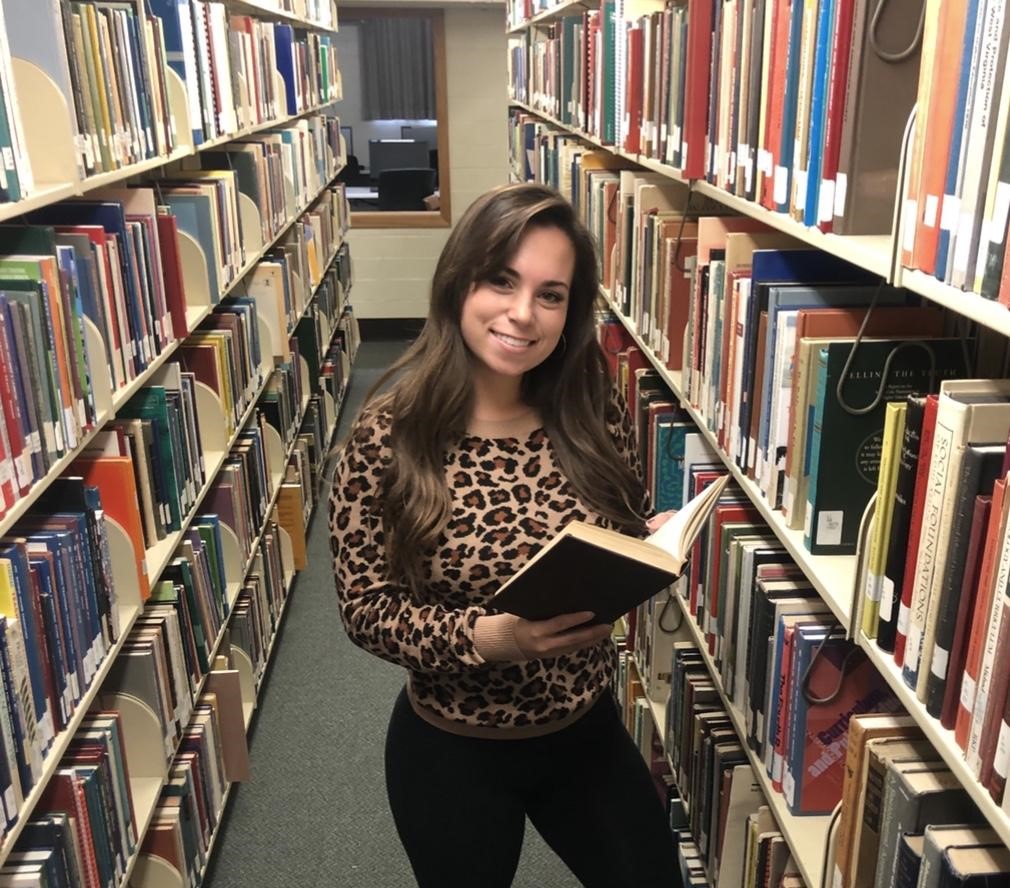 She started with a major in Pre-Med Biomedical, but she said she two psychology courses she took in high school inspired her to switch her major. She said one of those classes in particular was forensics.
"I didn't love Biomedical enough," Keiffer said.
She said one of her favorite psychology courses at State was Lifespan and Development.
"I was intrigued by the medical and health aspects of development," she said.
Keiffer mentioned Dr. Charles Purdue as her favorite professor for giving information in an interesting matter, and she said he kept her intrigued.
Being a Dean's List recipient seven times, Keiffer said she always strives to do her best. She will graduate in December, and she said she plans to attend the Psych Counseling Masters Program at Marshall University in Charleston.
Keiffer said she is inspired to do the two-year graduate program after her clinical practicum with Jerry Spiegler at Prestera. Her ultimate goal is to counsel in pediatrics, specifically oncology and children of trauma, and move to Massachusetts, where she said she holds most of her family memories.