By Josh Landis
The Yellow Jackets are having a great year so far as expected.
They were picked to finish third in the preseason, the highest ever ranked in preseason, and they have lived up to those expectations, carrying a 6-3 record into week 11 of the season after a 49-24 home loss Saturday to the University of Charleston.
Third-year Coach Jon Pennington had this to say about his two leaders, linebacker Dustin Crouser and quarterback Austin Hensley.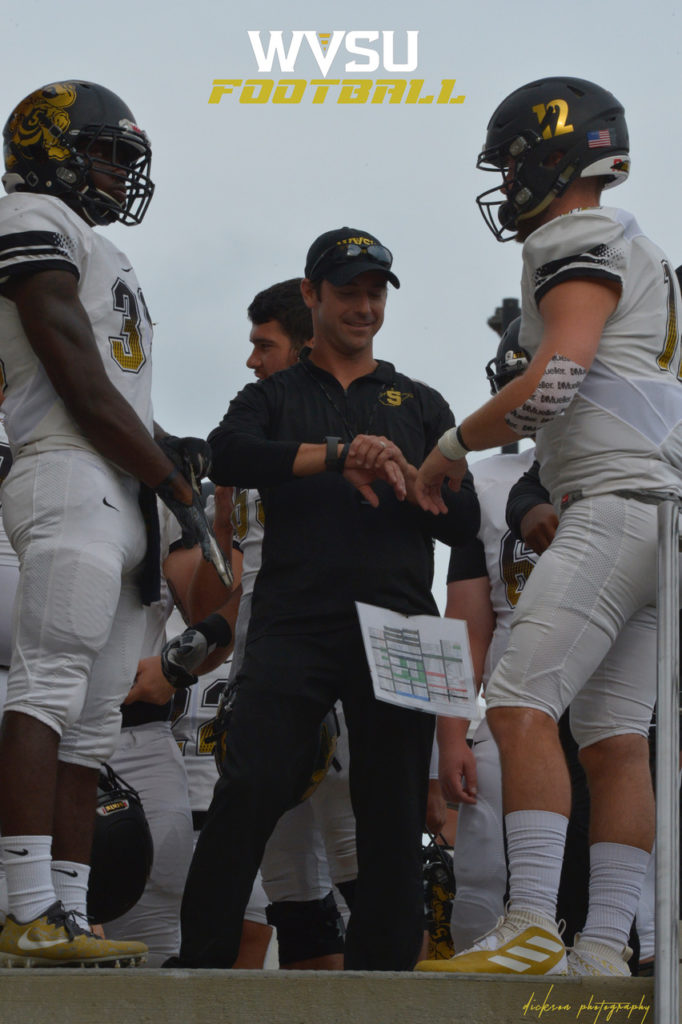 "You know, well, when you got leaders that are consistently working hard, you're gonna get consistent performance on Saturdays," Pennington said. "You know, Austin and Dustin have been here for a while. They know how to prepare, and they know what to expect.
"They come out and they do their job on Saturday. They do their job Tuesday, Wednesday and Thursday, and that's why you see production on game day."
Great quarterback play has been the story all season long as senior Hensley, the product out of Hurricane High School, has had an incredible season. Hensley looked back on the tough loss against UC and then looked forward to the last couple of games.
"I owe all the success to my teammates," he said. "The offensive line does a great job. The receivers get open, and it makes my job a whole lot easier. We gotta look forward and set our focus on Wheeling and see what they got and regroup, and then we have Notre Dame here for Senior Day, so it should be a fun one."
Coach Pennington is looking on the bright side after the loss and looking forward to capitalizing on the seniors' last two games.
"It's all about our seniors," Pennington said. "For me, it's my third year, and these are the guys that basically bought into what I was doing as the leader of the program and helped us move this program forward.
"We are starting to get more consistent with the winning," the coach said. "So my focus is them. They invest their heart and soul into this program. You can see after the game how they are hurt because of how much they put into it. Our leaders are tough and they'll make sure that they will get everyone together so we are focused on these seniors to make sure that everyone is working for them so we can finish the season the right way and send them out on a great note."
The Yellow Jackets have games remaining against Wheeling University at noon Saturday and a Senior Day matchup against Division II No. 4 Notre Dame at noon Saturday, Nov. 19, at Lakin Field.