WVSU's Public Relations Student Society of America (PRSSA) Chapter is recovering from a seven-hour flight and a plethora of events at the PRSSA International Conference.
PRSSA, according to its website, is "the foremost organization for students interested in public relations and communications." It offers competitions, internships and networking opportunities for students interested in the public relations field.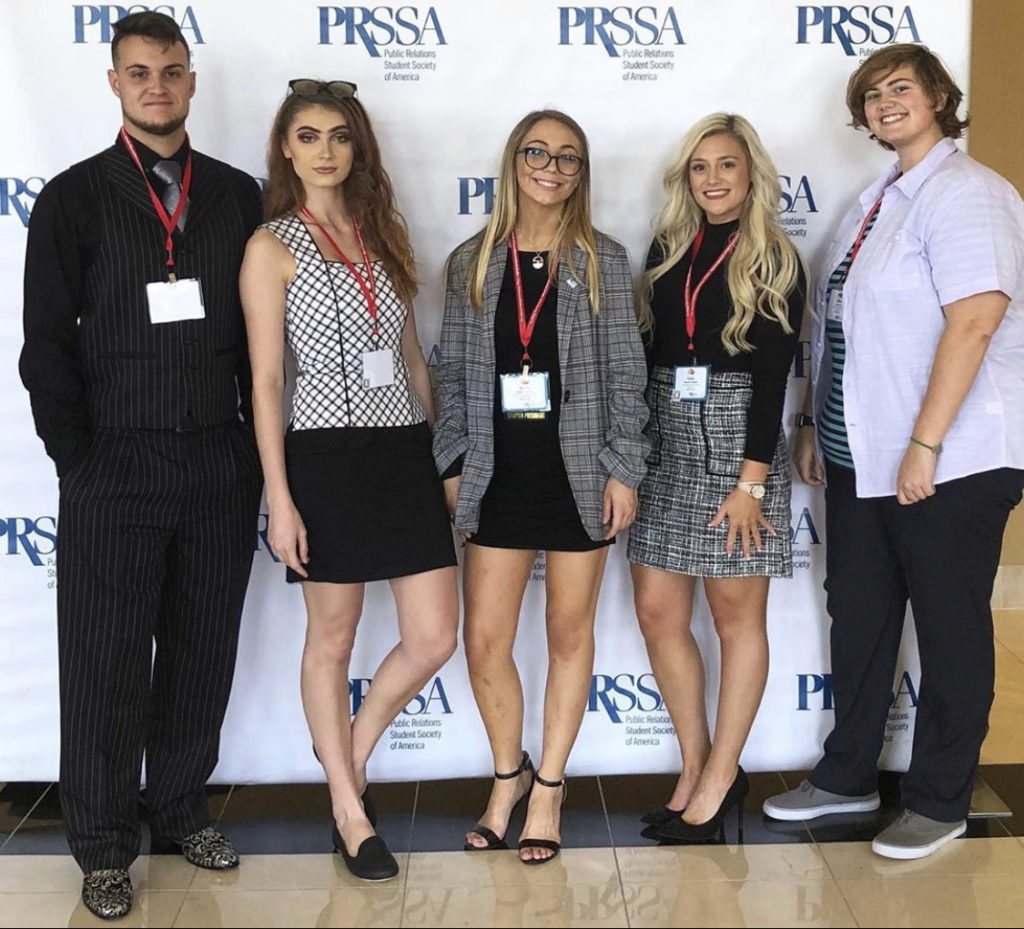 The WVSU Chapter president is Sydni Harless, and the advisor is Ali Ziyati, Ph.D.
PRSSA hosts its international conference annually in a different city. The conference this year was in San Diego from Oct. 18-22.
"Don't rely on this classroom to give you everything. That is one thing the conference taught me," said PRSSA member Lexy Snyder.
The PRSSA International Conference offers many events and panels. One notable aspect of the conference is the abundance of networking opportunities. Many public relations professionals attend the event and even speak or run panels.
"There is even a graduate student from West Virginia University on the National PRSSA Panel," said Kaylee Tate, assistant firm director of WVSU's PRSSA chapter.
One thing this year's conference emphasized is networking locally.
"They mentioned building local relationships, so that is something we could do more," said Firm Director Jordan Bonnett. "We did exchange business cards with the WVU and DePaul Chapters."
"It is really important that we build strong relationships and maintain them," Ziyati said.
Sponsor chapters govern themselves on the local in affiliation with its parent organization, the Public Relations Society of America (PRSA). WVSU's chapter is governed by the PRSA's West Virginia Chapter, which also governs the University of Charleston, West Virginia University and Marshall University chapters.
Students interested in attending next year's PRSSA International Conference or joining WVSU's PRSSA Chapter may contact either Harless or Ziyati.