By Alexxia Snyder
Meet our Yellow Jacket in the spotlight, Jordan Bonnett.
He is a junior at State, majoring in Communications with an emphasis in Public Relations. A resident of Cross Lanes, Bonnett graduated from Nitro High School and began his journey at State in spring 2016.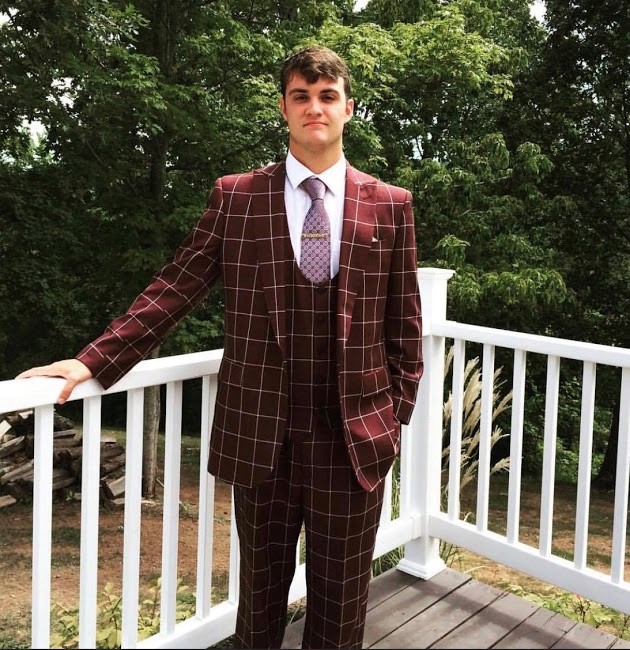 Bonnett said he began studying hotel management but later decided to study economics. Wanting a change, Bonnett decided to transfer to West Virginia University. Living in the dorms in Morgantown and adapting to much larger class sizes, Bonnett said he started to miss the personable qualities State offered him.
Jordan said he decided in November 2017 to come back home and transfer to State.
"I had some family issues that drew me back home, and I realized I wasn't the best balancer," he said.
Bonnett also decided to change his major to Communications.
"I love talking to people and learning their backgrounds, and I also love to travel," Bonnett said.
He said he focused on Public Relations because he enjoys helping people inform an audience about their product and tourism. Bonnett expressed how he would eventually like to use his degree toward tourism in West Virginia to help boost our economy.
Having an emphasis in Public Relations allowed Bonnett to become the firm director at the student-run PR firm, Tower Communications.
"It has been a different and adjusting experience, and it has shown me what being a firm director would be like at an actual firm in good and bad ways," he said.
Bonnett also is a member of PRSSA at State, and it allowed him to travel to San Diego in October to attend an international public relations conference.
While having a back-and-forth journey to State, Bonnett said he was drawn back to the small-school atmosphere.
"If you have a problem or idea, you are heard and not filed away in a cabinet to be reviewed later," he said.
Bonnett plans to graduate in fall 2020, and he will then apply for graduate programs at Marshall or WVU. He said he also plans to obtain his personal trainer certification in January 2020, obtain his real estate license in 2021 and eventually obtain his home inspector license in 2022.
He said he is now focused on applying for an internship at the West Virginia Tourism Office, a move he hopes will lead to a career. He said he would like to make enough money to move to Clearwater or Indian Harbour Beach in Florida.