Despite outgaining West Liberty in both passing yards, and total yards, the Yellow Jacket Football team's win three game win streak came to an end at West Liberty, losing 36-24.
​West Liberty raced out to a 16-0 lead early in the second quarter behind a 13 yard touchdown run from Charles Westbrook, a 23 yard field goal from Owen Rozanc, and a three yard touchdown pass from Zach Phillips to Shane Phillips. 
​Carl Garmon put State on the board with a 34-yard touchdown run with 12 minutes left in the second quarter.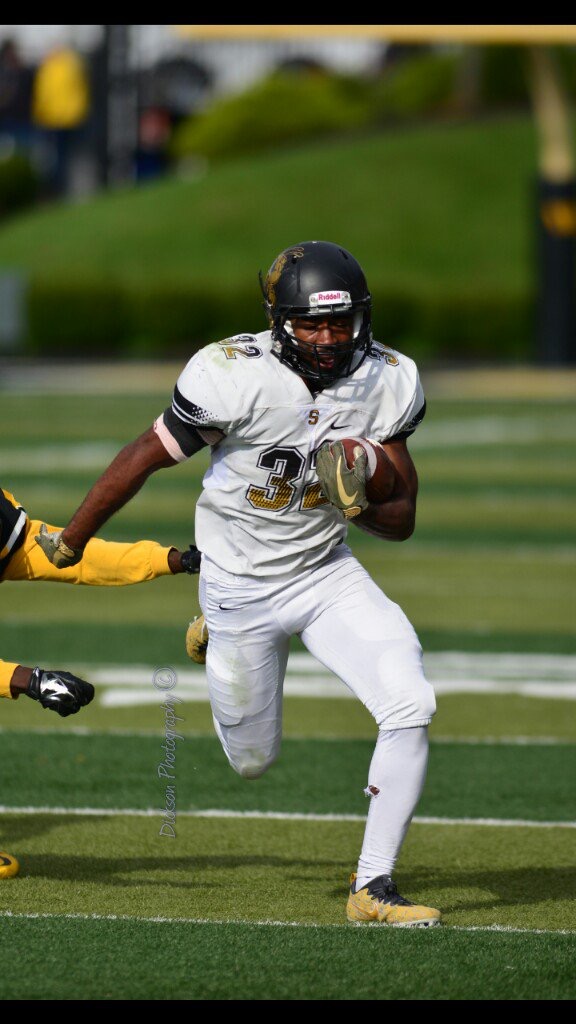 ​West Liberty responded with another 23-yard field goal from Rozanc. 
​Kicker Aaron Ball connected with a 34-yard field goal as the first half expired, with the Yellow Jackets heading into halftime trailing 19-10. 
​Rozanc connected with a 27-yard field goal to extend the West Liberty lead too 22-10. Zach Phillips threw his second touchdown of the day for the Hilltoppers, this time too Ridge Durbin, extending the West Liberty lead even further, too 29-10. 
​Garmon started a late Yellow Jacket rally with four minutes left in the fourth quarter, scoring another touchdown run, this time from three yards out, and a Brooks Parsons two point conversion brought State within 11 points. 
​West Liberty put the game away with a seven yard touchdown run from D.J. Frisby, extending the lead too 36-18. 
​Garmon scored his third touchdown of the day, this time off a 57 reception from quarterback Faustino Saucedo. 
​The loss broke State's three game win streak and drops them too 4-4 on the season. West Liberty moves too 3-5. 
​Quarterback Faustino Saucedo led the game with 299 passing yards, going 21 for 36 on his attempts, and a touchdown. 
​Carl Garmon led State with 82 rushing yards on just four carries, and two touchdowns. Calil Wilkins also had 42 rushing yards on 14 carries. 
​Tyrell Henderson led all receivers with six receptions for 80 yards. A.J. Barrette also had five receptions for 54 yards. 
​State returns home Saturday, October 27th, where they'll host the Fairmont St. Falcons.