In case of an active shooter, do our teachers know what to do?
The campus police department teaches a special program to teachers on a regular basis, Police Chief Joseph Saunders said.
"If a person gets shot, they don't die from getting shot; they die from bleeding out," Saunders said.
The school was given $16,000 for stop-the-bleed kits, which are located around campus to help stop bleeding from a gunshot wound. Homeland security offers free classes in using a stop the bleed kit.
The school has a security plan that officers follow if a large emergency occurs, Saunders said. The plan tells officers what to do, where to go and what each new officer on the scene will do.
If the campus police ever back up, the Nitro police is a call away, and the State Police Academy also is nearby.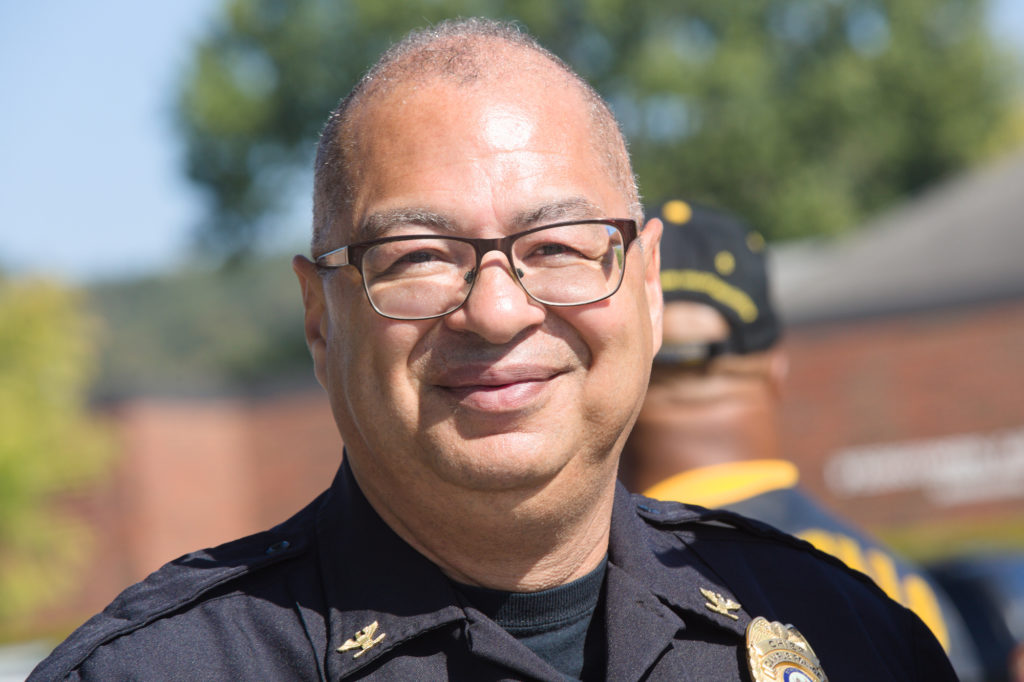 "We have plenty of resources," Saunders said.
Officers on campus are trained for specific active shooter situations. Saunders said he just returned from a table-talk meeting with other agencies where officers brainstormed different scenarios to eliminate the threat.
Saunders said officers send a mass group text after a major emergency to notify students, faculty, staff and others what is happening and what to do.
Saunders said those not signed up for text notifications should act immediately:
Go to MyState
Go to personal information
Scroll to the top
Go to update immediate contact information for the campus warning system
Add a phone number
Individuals who have any questions about regroup you can contact Major William Porterfield, whose specialty is regroup.
Asked about individuals having concealed carry gun permit on campus, Saunders said he did not like it at all.
"When we come to a scene where the police have tunnel vision, if everyone had guns someone innocent might get hurt," Saunders said. "If everyone has a gun, then how will we know the good guy from the bad guy."
Saunders said students need to know what to do in case of an active shooter, and the most simple response is: run, hide, fight. Most people see the fight part and not run and hide.
Saunders advised running away from the shooter and try to get others to run with you. Individuals should call 911 only when they are safe.
If someone will not come with you, leave them and worry about yourself, Saunders said.
"If you can't run," Saunders said, "then hide," Barricade yourself, lock the door, turn the light off and stay quiet.
As a last resort, he said, "If you can't hide, fight. There are no rules. Just save your life, improvise weapons, be aware of your environment."
When the police arrive, follow their instructions, drop anything you are holding, and keep your hands in the air.
For more information about what to do in the event of an active shooter, watch this video RUN. HIDE. FIGHT. Surviving an Active Shooter Event.