High school juniors and seniors are invited to attend Yellow Jacket Open House, which is scheduled for 8 a.m. on Saturday, Oct. 19. in Ferrell Hall.
Organizers hope high school seniors will fill out applications for State and juniors will be interested in attending State, Michelle Hanna, associate director of undergraduate admissions, said. Students can register at the Ferrell building. Free food, activities and live music are planned.
Hanna said the day will start with a continental breakfast, and students will have a chance to visit with several student organizations and take part in and a 45-minute meet-and-greet.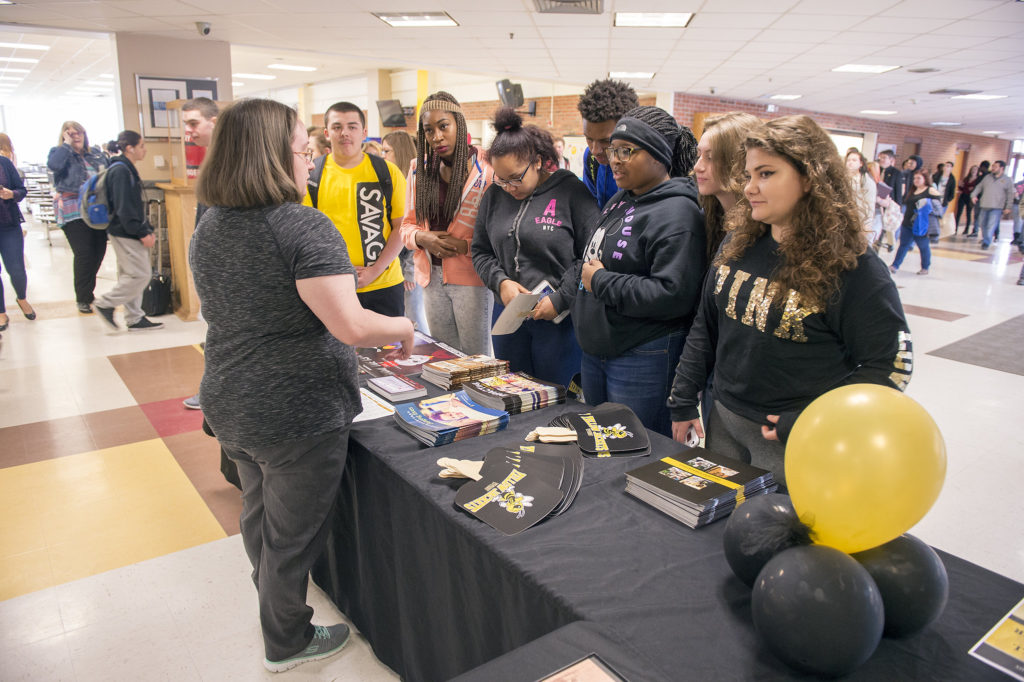 "We should have jazz and drum live in the morning, but it has not been confirmed," Hanna said.
Afterward, Hanna said, attendees will go the auditorium, where State President Anthony Jenkins will speak.
Current State students will be able to tell their stories to the visiting high school students, Hanna said.
"I want diversity," Hanna said, noting her interest in commuters, athletes or someone who stays in a dorm.
The high school students will meet with deans and explore "explore academic degree programs," Hanna said. They also can go to a financial aid workshop.
The students will split into smaller groups and tour campus before lunch is provided.
Hanna said the event will take about four hours.
The high school students are encouraged to attend the football game at noon, Hanna said.
The admissions office is expects 50 to 75 students and some parents to attend, Hanna said, adding she hopes the event sets State apart from other schools.
Register online at: wvstau.edu/OpenHouse or contact Undergraduate Admissions at: (304) 204-4345