A professor with a background in secretive government projects and a desire for student opportunity is advancing State's Math & Computer Science (CS) Program.
Karen Kail, who instructs five classes at State, has traveled all over the world thanks to her computer science background.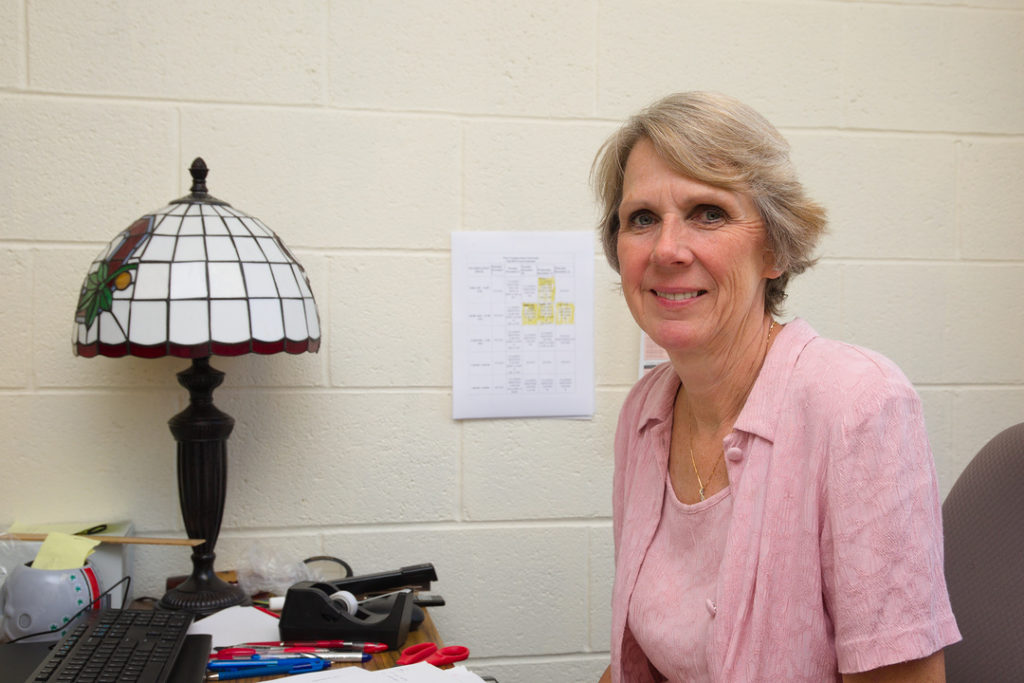 Her story, however, begins locally. Kail graduated from Nitro High School, where she had little to no exposure to computers. An interest in chemistry took her to West Virginia University.
Kail said the adjustment from high school to college did not pair well with her major, so she switched to computer science and fell in love with it.
"It was a puzzle. It was a challenge. I really enjoyed it," Kail said.
Kail later transferred to Ohio State University, where she graduated with a degree in computer science. After graduation, Kail began to work for TRW Inc. (now Northrop Grumman Corp.).
She said her new career led her to work on a military programming project alongside more than 350 other programmers. This military project was a "black project," meaning it contained classified and sensitive information.
Kail's new endeavor allowed her to travel extensively to numerous naval bases. Her destinations included Japan, Australia, Spain and ultimately Hawaii, where she settled and adopted her daughter.
Kail said "real commitment to family" brought her back to West Virginia, where she began teaching. After stints at several schools, Kail ended up at State, teaching in the Math & Computer Science Program.
Kail was eager to discuss the availability of similar options for CS students currently at State.
"I believe that anybody that goes into State's CS Program can go as far and rise as high as they want," Kail said.
Kail had lunch with a recently graduated student from State's CS Program who was working out of state on a "top-secret program." The professor said the student wanted to have a story similar to Kail's.
"I truthfully believe that anybody that wants that kind of career can have it," she said. "You've just got to work hard. State's got the program. You've just got to reach."