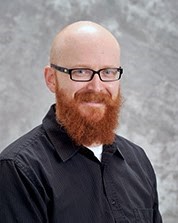 Joshua Martin, a professor in Fine Davis Arts who teaches introduction to design, digital photography, introduction to computer graphics, graphic design, digital sculpture and history of graphic design, coaches for West Virginia Roller Derby, a women's team that runs a flexible practice in Beckley, Charleston, Nitro and Huntington. About 20 women are on the team.
Martin said most the games are on the road, and the team meets at a predetermined location near the game venue, using that time to review the team's strategy.
Martin said the team officially is based in Beckley, but it represents the entire state. Skaters on the roster are from all around West Virginia.
Martin proudly added the team recently reached a No. 71 ranking worldwide out of 366 teams.
Martin said his tactics and strategy are different from what other teams do. He said West Virginia has fast skaters, not large skaters.
Martin said he is proud of his team and supports it fully. He also said he gets the best seat during the game.
Martin said his drive comes from loving the sport and his team, which is part of the Women's Flat Track Roller Derby Association (https://wftda.com/). It's both a sport and a social movement, Martin said.