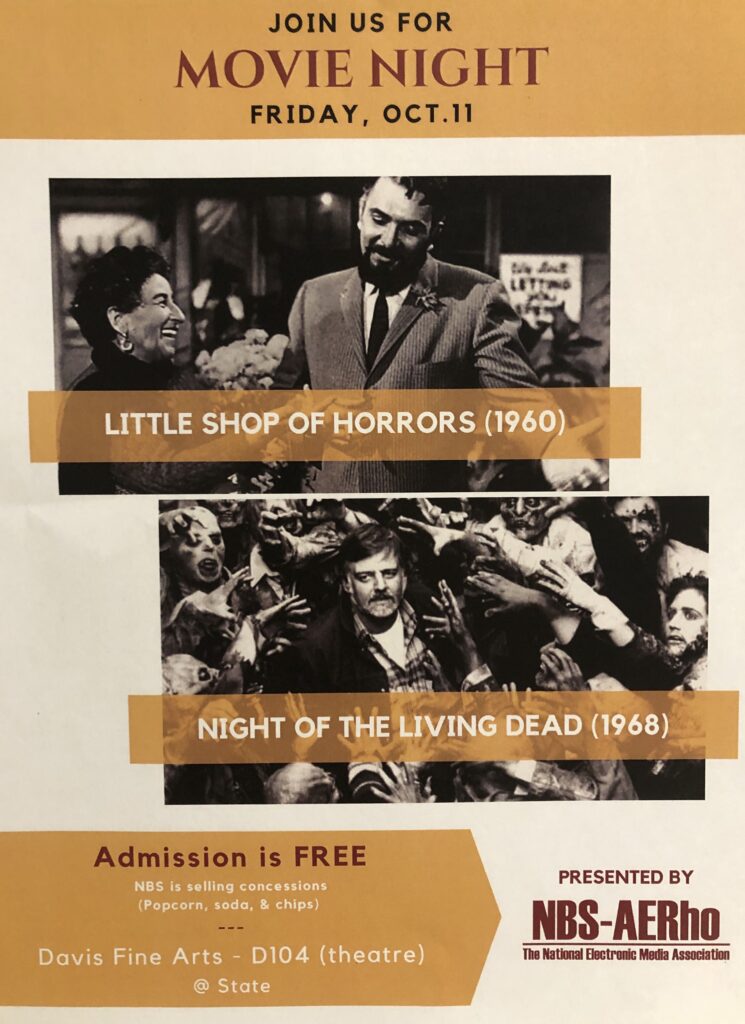 National Broadcasting Society-Alpha Epsilon Rho connects students to professionals in media fields, according to NBS chapter Co-President Jagur Smith.
"NBS does programs to get students in touch with media professionals," Smith said. "One way we do that is through our projects…. We do any kind of commercial, like videos, about NBS or State."
According to Smith, the NBS, with the help of faculty advisor Kim Cobb, covers and helps with a wide range of activities, such as a sponsoring a homecoming parade car, editing parties to help students with work, making commercials, and podcasting. NBS will be selling Haunt-o-grams for Halloween.
"Anyone is welcome, even non-media students," Smith said. "We meet every Tuesday at 12:30 in Cole Complex room 210. Outside of meetings, we do fundraisers like the Haunt-o-grams to fund a trip to the National NBS in Los Angeles."
This coming Friday, Oct. 11, NBS will host a horror movie night at 6 p.m. in room D104 of the Davis Fine Arts building.
"Entrance will be free," Smith said. "We'll be showing 'Little Shop of Horrors' and 'Night of the Living Dead.' All of the proceeds from the concessions will go to funding our trip to LA."