The National Society of Leadership and Success (NSLS), Sigma Alpha Pi, is starting its first chapter at State this semester.
Jade Irving, local NSLS chapter advisor, said the organization is designed to help students develop leadership that leads to success in their fields.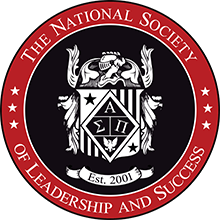 NSLS sent out 300 e-mails to students who have a cumulative grade point average of 2.75 with the exception of seniors, Irving said.
"We don't think it is fair to exclude future leaders because of a GPA," she said. "The students we are looking for need to be established adult learners that still have several years to go at State."
About 20 students have accepted the honor thus far.
Those interested in being inducted must attend one of the orientation days, a leadership training day, three success networking team meetings and three live speaker broadcasts.
Orientation is scheduled for 5 p.m.-6:30 p.m. on Monday, Oct. 7, or Tuesday, Oct. 8, in Dr. Ann Brothers Smith Conference Room in the Judge Damon Keith Scholars Hall. Students may decide which date works best for them.
"There will be three live broadcasting speakers," said Irving.
During orientation, students will be split up into networking groups. Each group must have three meetings during a two-week span. The students will set the dates and times of their meetings, Irving said. Afterward, students will write and submit a paper on what they discussed during their meetings, according to Irving.
Leadership Training Day will be from 5 p.m.-7:30 p.m. on Thursday, Oct. 17, in the same room as orientation.
"Students will take a test to see what kind of leader they are. There will be three speakers: Jim Kiwik, Valerie Gerrett and Tiki Barber," Irving said, discussing the live broadcasts.
After the events, the student may be inducted. A formal induction ceremony will be held in the Alumni Hall, where students will receive certificates of completion and recognition of the work they put in.
NSLS has many benefits, such as scholarships and awards, personalized letters of recommendation, access to a job bank, partner discounts and more. NSLS students will wear honor cords at graduation. Students are required to pay a one time fee of $98.