State students who enjoy playing instruments can join the Orchestra, which has strong ties with the community, music education major Marcus Winston said.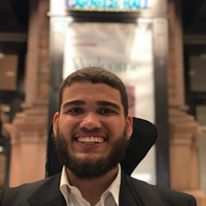 The course is MUS 199 section 200 Chamber Orchestra or section 08 Charleston Chamber Orchestra.
A second trombone in the Orchestra, Winston said, "It is a class, but it's mainly for the community. We have members from State, high schoolers and the West Virginia Symphony Orchestra perform with us, as well as different band directors."
According to Winston, students meet once a week in the evening and earn one credit hour. It's open to any major with no prerequisites required, other than being able to play an instrument, read music and auditions for placements, Winston said.
"We've only been around for about four years now, but in that time we've went to places like, back in February, we went to the Kennedy Center in D.C. and last June at Carnegie Hall in New York and performed there," Winston said.
Students are graded on class attendance and performances, Winston said, and State can provide instruments for students. Students must provide their own tuxedos and black gowns for performances, according to Winston.
"It's a really fun class," he said. "We go anywhere we are called to perform; like we've been to churches, campus events and, of course, the tours."
According to Winston, the Orchestra works with Music Celebration Inc., which helps small groups play in bigger concert halls.
In June, the Orchestra will play in Vienna, Austria, he said.