Microsoft is launching a new bundled subscription plan that will add a new touch to their gaming subscriptions.
---
WHAT'S UP IN GAMING
---
For $22/$35 per month for 24 months, you could own either a Xbox One S/X or a Xbox Live and Game Pass. When the 24-month period ends, the Xbox is yours to keep.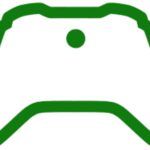 To grasp the amount of savings, I did a little math. Xbox Live and Game Pass are each $10 a month respectively. The One S/X is $300/$500 alone. Essentially the One S/X is $2/$15 a month after subtracting the Live and Game Pass total ($20). Save nearly $250 on a S and $140 on a X with this new subscription.
For those who have yet to join the Xbox fan club, this is a great deal. Enjoy access to hundreds of free games and deals while you pay off your new Xbox. This All Access subscription is available only for a limited time.