West Virginia State is home to five of the nine National Pan-Hellenic Council organizations. During January, three of the five organizations celebrated their Founders' Days.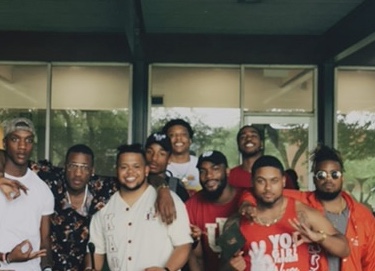 Alpha Kappa Alpha, founded Jan. 15, 1908; Delta Sigma Theta, founded Jan. 13, 1913; and Kappa Alpha Psi, founded Jan. 11, 1911, enjoyed fellowship and reverence in honor of the founding of their organizations. State is home to the Nu chapter of Alpha Kappa Aphla, the Alpha Delta chapter of Delta Sigma Theta and the Tau chapter of Kappa Alpha Psi.
"An organization's Founder's Day refers to the day the original founders of the organization chartered and incorporated," said Kappa Alpha Psi Tau Chapter President Jayson Hankins. "There are parties and balls put together in honor of the day, and many chapters get together to fellowship. It's a big occasion.
"These black Greek-letter organizations provide bonds of brother and sisterhood as well as help to provide to stand out above the rest. This platform aided in pushing many black history figures toward the greatness they achieved during their lifetime," Hankins said.
The organizations assist through charity and other public service to enhance the quality of their campuses and community around them, he said.