By: Josh Landis
The West Virginia State University Yellow Jackets fought through a late-game Concord surge to defeat the Mountain Lions 33-23 and improve their record to 3-1 overall and 3-0 in the Mountain East Conference (MEC).
State's offense had another solid showing Saturday, putting up 326 total yards – 189 through the air and 137 on the ground. Senior quarterback Austin Hensley returned to the lineup after going down with an injury the week before during the Jackets' loss at Southeast Missouri State.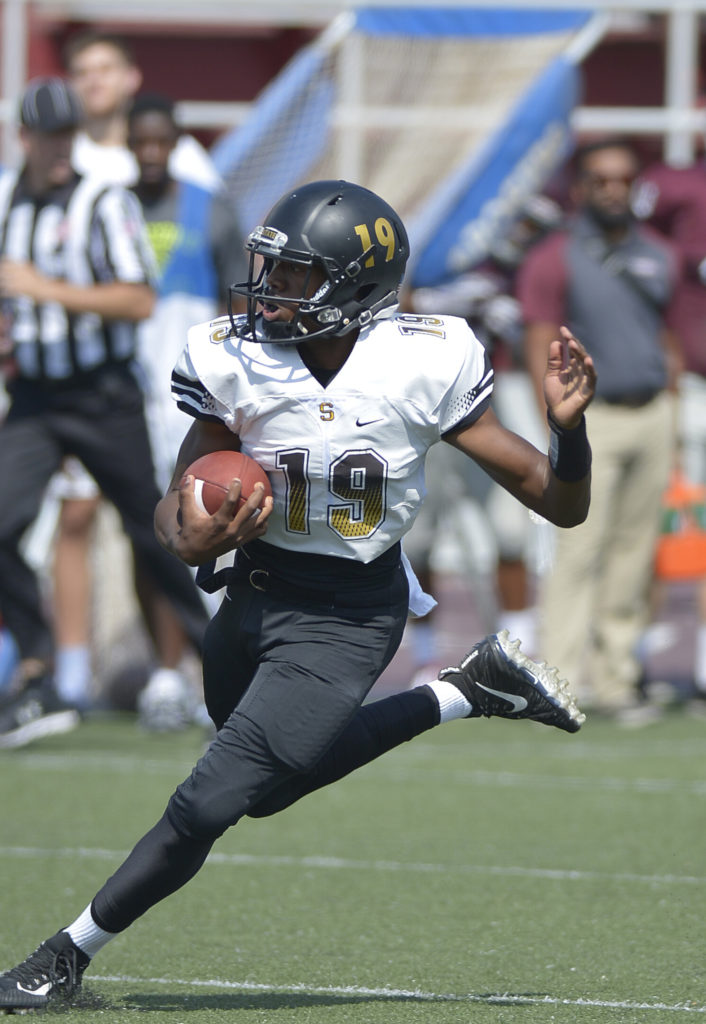 Against Concord, Hensley completed 11 passes for 168 yards and two touchdowns. Isaiah Scott (four receptions for 72 yards and two TDs) and Zach Pate (three receptions for 60 yards and one TD) led the way receiving. Dylan Lucas led the rushing attack with 63 yards.
Leading the defense again was junior linebacker Dustin Crouser, who had 12 tackles. Cody Stanley and Tevon Littleton also played crucial roles defensively for the Yellow Jackets. Stanley picked up eight tackles. Littleton added six solo tackles and a big pass breakup on third down.
State is set to square off against conference foe West Liberty this Saturday.
The Hilltoppers are 2-2 on the season coming off of a win against Glenville State.
West Liberty brings a high-powered offense this Saturday to Lakin Field. The Hilltoppers average 31 points per game and rely on their ability to throw the football.
Much like State, the Hilltoppers have various weapons on offense. They look to distribute the ball to their athletes and let them make plays.
Players to watch for State include quarterback Austin Hensley, wide receiver Isaiah Scott, wide receiver Zach Pate and linebacker Dustin Crouser.
Players to watch for West Liberty include quarterback Zach Phillips, wide receiver Isaiah Thomas and defensive back Logan Deri.
The game is set to kick off at 1 p.m. at Lakin Field at Dickerson Stadium. State will feature homecoming activities.
The game can be viewed live at https://mountaineast.tv/wvsu/.