With the world facing the COVID-19 outbreak, West Virginia State University's Department of Natural Sciences and Mathematics laboratory recently gave 5,000 pairs of unused latex laboratory gloves to Charleston Area Medical Center (CAMC), State said in a news release.
"With hospitals around the country facing shortages of personal protective equipment, this is one action we can take to help assist those that are on the frontlines of providing health care during the COVID-19 pandemic," said Dr. Micheal Fultz, chair of the Department of Chemistry.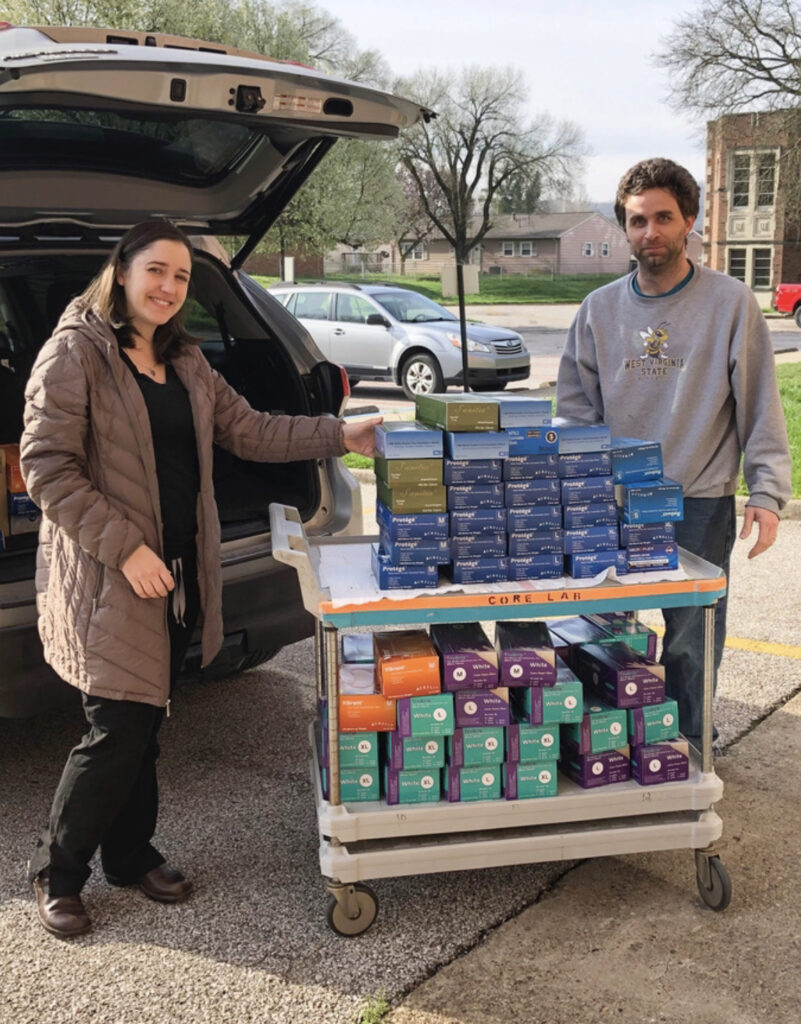 With State not holding lab classes the rest of the spring semester, Fultz said it made sense to give the gloves to CAMC, which is in dire need of protective equipment.
CAMC physician and WVSU alumna Dr. Molly Seidler picked up the donated gloves.
Regarding the coronavirus, the World Health Organization suggests the following:
HANDS wash them often.
ELBOW cough into it.
FACE don't touch it.
SPACE keep safe distance.
HOME stay if you can.
You can protect yourself and help prevent spreading the virus to others if you:
Do:
Wash your hands regularly for 20 seconds, with soap and water or alcohol-based hand rub
Cover your nose and mouth with a disposable tissue or flexed elbow when you cough or sneeze
Avoid close contact (3 feet) with people who are unwell
Stay home and self-isolate from others in the household if you feel unwell
Don't:
Touch your eyes, nose, or mouth if your hands are not clean.
How it Spreads:
Coronavirus disease spreads primarily through contact with an infected person when they cough or sneeze. It also spreads when a person touches a surface or object that has the virus on it, then touches their eyes, nose, or mouth.
For more information, visit the CDC website for further updates.
https://dhhr.wv.gov/COVID-19/Pages/default.aspx