By, Kaleb Talbott
The Floralee Hark Cohen Cinema has been a proud staple of the Charleston community since its opening in February of 2016. Since its opening, the theater has been the housing grounds for the West Virginia International Film Festival (WVIFF).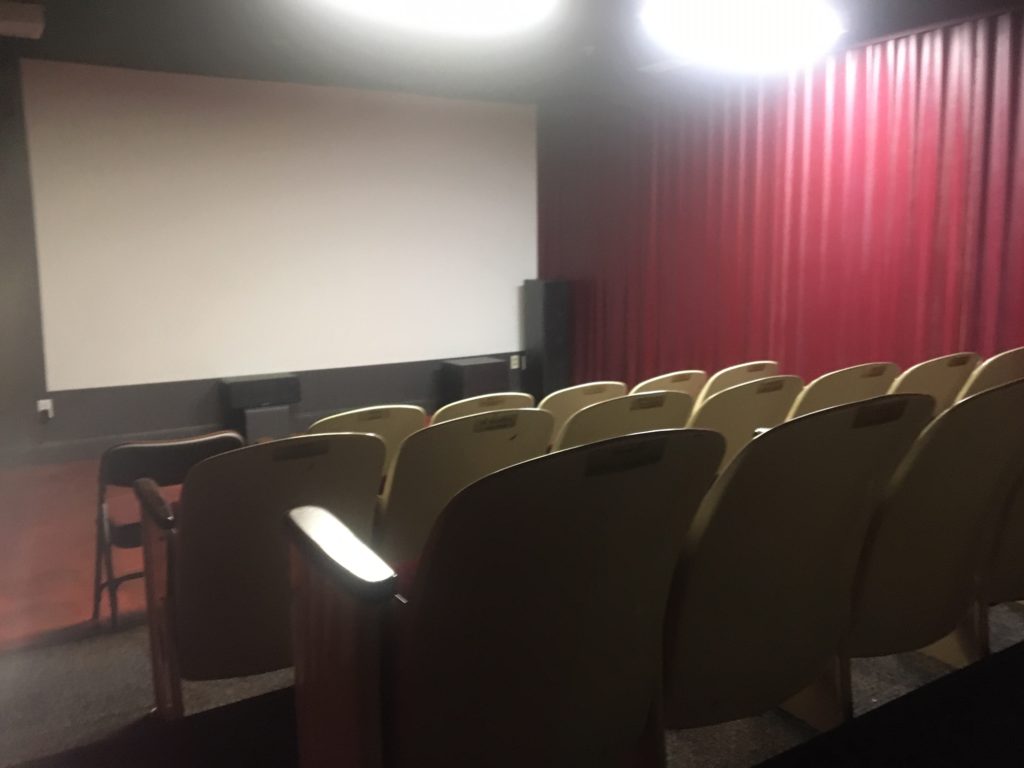 The WVIFF was organized in October 1985 as a non-profit organization and hosted its first annual festival at the WVSU Capitol Center Theater that same year. In the 35 years since its founding, the WVIFF has hosted two film festivals a year, one in the Spring, and one in the Fall.
The WVIFF would screen at various locations before they moved into the Floralee Hark Cohen cinema in 2016. When the theater first opened, they would have film screenings once a month, before eventually screening several times a week when they gained popularity.
When it first opened, the theater aimed to be a place where people could see foreign, local, and indie films that otherwise could not be screened in cinemas. The underground theater is located in the basement of Taylor Books, another locally owned establishment.
The Floralee Hark Cohen cinema announced its closure March 16, 2020. While no COVID-19 cases were reported in the cinema, or its neighboring establishment Taylor Books at the time, the board felt it was the best course of action for the safety of the community.
"Its very small, and the seats are very close, so there's just no way to be open," said Dan Carlisle, board member with the Floralee Hark Cohen Cinema.
The location is very small, only seating 29 people at a time. The theater has no concrete plans for reopening currently, despite larger theaters reopening around them.
"There is some conversation for alternative stuff, maybe some outside screenings, but being an airborne thing, we just can't reopen the theater."