The public recently had a chance to see senior communication major Quinton Miller's silent film "Mountain Climbing" at the Floralee Hark Cohen Cinema, 230 Capitol St., Charleston.
Miller said his drama follows a man who is stuck in the wake of a nasty breakup and is living a mundane life. One day on his way to work, he experienced events that potentially could set his life back on track.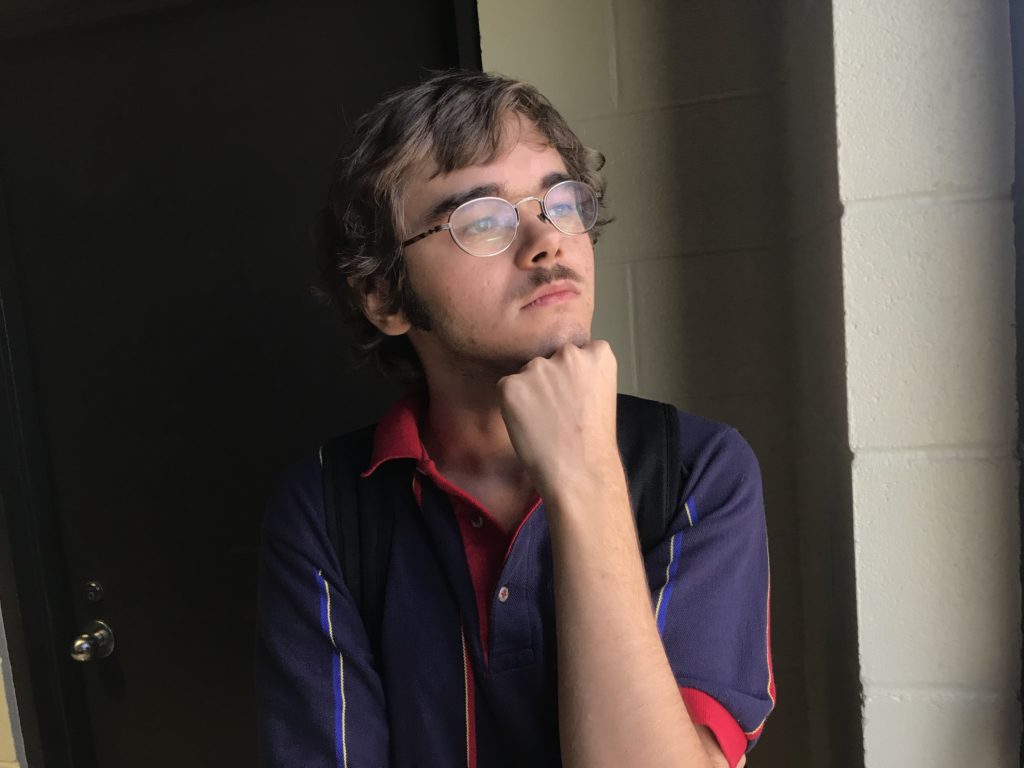 The film was shown for one of the Cinema's West Virginia Wednesdays, which features a collection of short films connected to West Virginia. The West Virginia International Film Festival (WVIFF) oversees the event.
All West Virginia-based films shown at West Virginia Wednesdays, including "Mountain Climbing," will be considered for a Pamela Haynes Award for Excellence in West Virginia Filmmaking, also known as a "Pammy." The Pammy will be awarded during the Cinema's annual Oscar Party.
Miller said he created the film as a class project at State. He was enrolled in Professor Dave Brock's Filmmaking Class (Communications 241) in spring 2019. The final project for the class was to produce a five-minute film, which led to "Mountain Climbing."
"I didn't want to treat it as a class assignment. I wanted to treat it like a regular project," Miller said. "I was proud of it as a class assignment, so it wasn't too hard to transfer it over."
Miller said he is thankful for classes at State that equipped him for those types of events.
"Before I had taken all these Comm. classes where you have to do presentations, you have to do projects and go out in the field," he said. "I definitely wouldn't have had the confidence to shoot a film and present it at a festival. All the teachers I've had for my filmmaking classes have been fantastic at their jobs."
With his education coming to a close, Miller is working on a new project that he shot at Snowshoe, W.Va., during the summer. "Bonnie 'Till Spring" is a dramatic, dark comedy that involves a puppet as the lead character. Miller also is working on a potential play with other students and is involved in State's National Broadcasting Society chapter.
To see other local short films, visit the WVIFF's website for show times.