FamilyCare Health Centers has scheduled an educational event from 1 to 5 p.m. Friday, Sept. 12, in room 128 of the Union to help students apply for Medicaid, Community Access Program (CAP) and Sliding Fee Scale (SFS). Counselors will help students determine which program best suits their needs.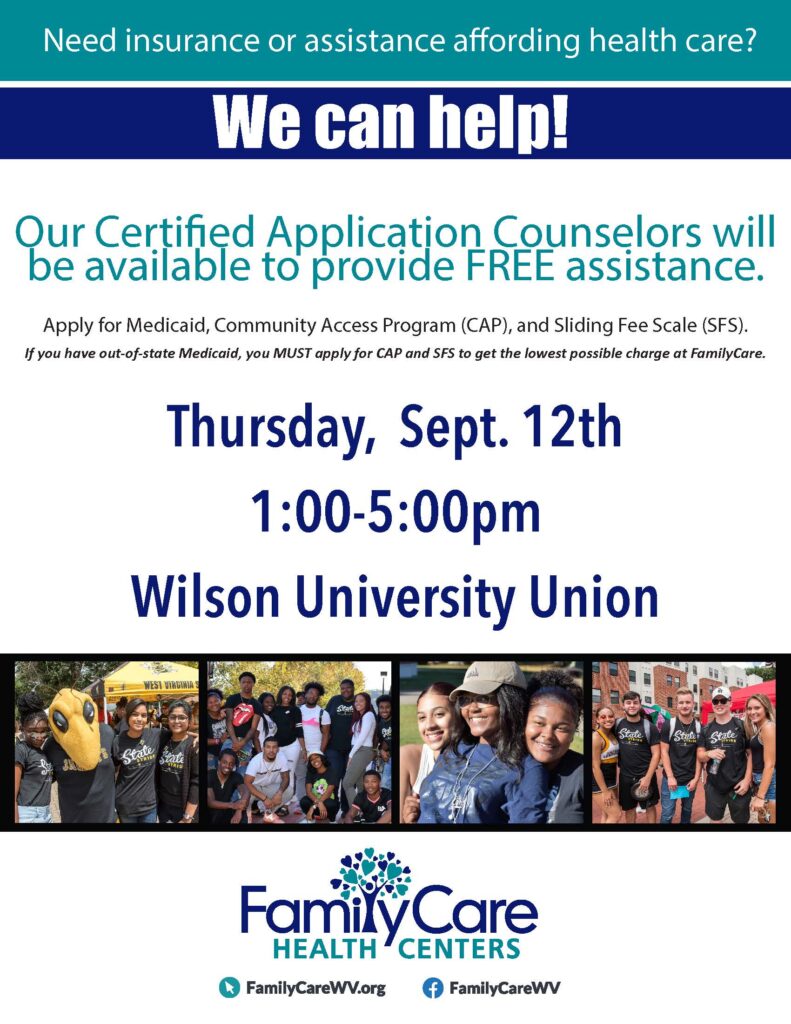 FamilyCare Health Centers officials said CAP and SFS applications take about 10 minutes to complete. The Medicaid application takes 20 to 30 minutes. Applicants will need to provide proof of income or a current annual tax return.
Center officials said they will send the applications to West Virginia Department of Health and Human Resources (DHHR), and the review process can take up to 30 days. After the application is approved, Medicaid will back-date applications for up to three months.
The Community Access Program provides discounts for health care services for eligible applicants and is not intended to provide individuals with health insurance, Center officials said.
To qualify for CAP, applicants must be a resident of West Virginia for the past 90 days, between 19 and 64 years of age, have a net worth of $50,000 or less, have a household income that is at 200 percent or below the poverty level and cannot have any insurance, including Medicaid or Medicare. Individuals must reapply yearly. For more information about CAP, click here.
SFS ensures that eligible patients have access to reasonable fees and discounts, FamilyCare Health Centers officials said. SFS can be used as a secondary coverage to health insurance. The purpose of SFS is to ease the financial burden of health care. Services include primary care, in-office labs and procedures, diabetic and nutrition services, dental care and surgeries. The expiration date of services will be listed on the card.