Imagine taking a credited course abroad to produce a film for your school and experience another culture at the same time.
State's Communications Department made that trip June 15-24 in Machu Picchu, Peru.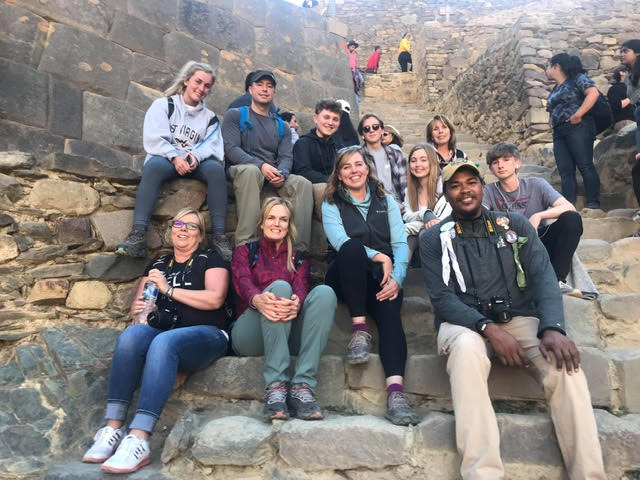 The trip is the latest in a 25-year tradition of international film tours, according to Dr. Robin Broughton, a communications professor at State.
"For more than two decades, we have been producing student films in locations, such as two trips to Mt. Kilimanjaro (Tanzania), four trips to United Arab Emirates, eight trips to the Czech Republic, as well as trips to Cuba, Norway, Belize and Guatemala."
Twenty-seven State students signed up for the course to produce "Nightmare on Machu Picchu," a five-minute horror music video that is in post-production. It's a short film about a legend called Pishtaco.
Trips are not limited to students. Other than faculty members and alumni, community members and area high school students went on the Peru trip.
Other than production of the film, the group had the opportunity to climb Machu Picchu and Rainbow Mountain, Broughton said. The group overcame challenging conditions on the trip, such as extreme altitude – 18,000 feet – that could lead to high-altitude sickness.
"It was an amazing experience, and we try to give students an adventure of a lifetime to learn the makings of a film, being in extreme conditions and being in a foreign land," Broughton said.
State's Communications Department is planning a trip to Morocco in March 2020. For more Information, contact Broughton at robin.broughton@wvstateu.edu.