Brothers Zack and Nick Fraley have found success on the tennis courts as State. The Brothers each scored a win in the Spring 2018 season, and scored a win as a doubles team in the ITA Atlantic Region Doubles Tournament. However, the brothers had a sport that they loved before Tennis; Swimming.
"We started swimming 14 years ago for the Cross Lanes Sharks, then swam at the club level until we were 13 and 14," said younger brother Nick. "We both swam for the WV Wild swim team, and the swim team at Nitro High."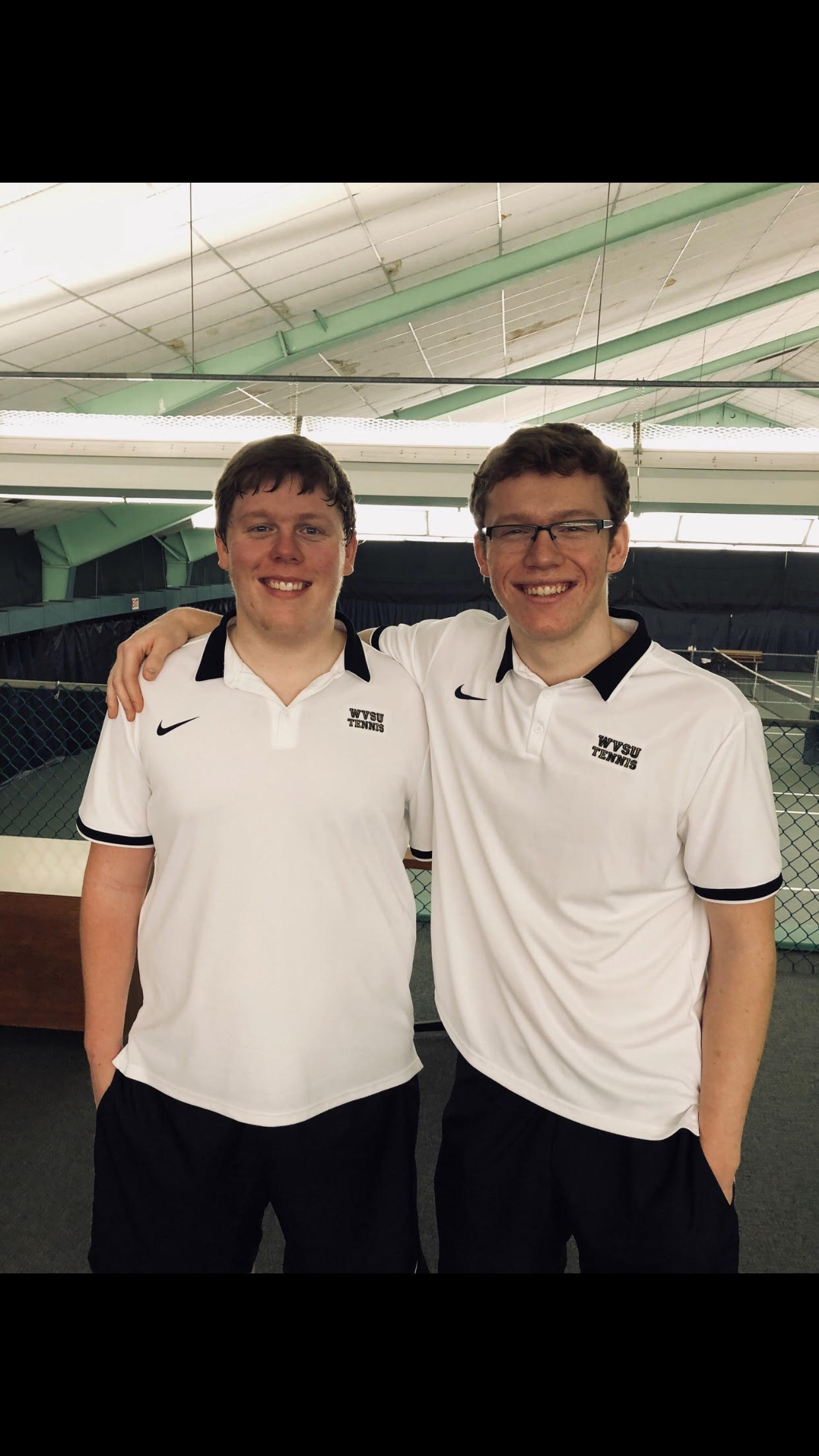 The brothers found significant success swimming as well. Older brother Zack qualified for the top six in the 100-meter butterfly event at the state championships. Nick found even more success winning the 100-meter butterfly event at the state championships, finishing third in the 100-meter breaststroke, and was named to the First Team All-State team due to his accomplishments.
Each brother had always enjoyed tennis, but put swimming over everything. "My science teacher, Mrs. Harrison, was the tennis coach at Nitro and wanted me to play all four years," Nick said. "My senior year I decided to go out for her. That helped me get my Athlete of the Year award my Senior Year."
Zack went out for his Senior Year as well, but still put it on the backburner with Swimming being their priority. Zack committed, and signed to swim at Davis and Elkins during his senior year of high school.
Once Zack found out his little brother would be attending State, his mind was made up to come home. "I discussed with my family that I wanted to come home. Family means everything to me and being with my family after going to D&E is the best decision I've made."
Neither brother sees much of a difference from swimming to tennis. "I still have to put the same discipline on myself," said Zack. "I believe I can only get better if I put in the work and that applies to both swimming and tennis."
With both Zack and Nick set to start at State in the fall of 2017 they wanted to be on a team but knew it would not be swimming as State does not field a swim team. "I've always been on a team, it gives me a niche and structure" Nick said.
When Zack heard the Men's Tennis Team needed some extra players they knew this was their chance. "Tennis was something we both liked and decided to give it a try together this team," Zack said.
Since then each brother has won several doubles matches partnering with each other, and different partners. "It's been a good experience," Nick said. "I've enjoyed the trips and people we've been able to play and meet."
Swimming still remains close to their hearts however. Both Zack and Nick coach the Cross Lanes Sharks during the summer months for their league competition, and Nick is currently the Head Coach of St. Albans High School Swim Team.