By Josh Landis
State took its first loss last weekend against Football Championship Subdivision (FCS) No. 23 Southeast Missouri.
The Jackets high-powered offense, which averages 21 points per game and 433 offensive yards, couldn't get much going Saturday, putting up 272 yards in the 56-10 loss. State is now 2-1 on the season.
Despite the score, State coach John Pennington saw a lot of positives.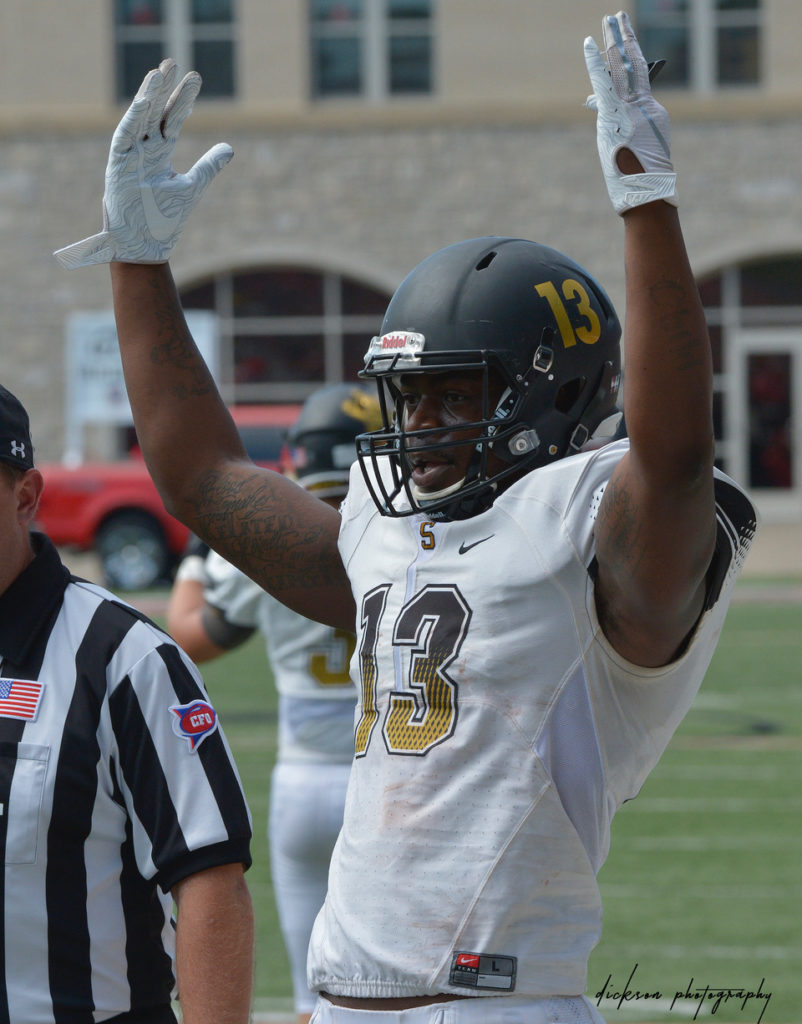 "Our team never backed down," he said. "They were never intimidated. They were out there ready to play…. We were just outmatched in a lot of areas."
One of the biggest takeaways from State's trip to the midwest was bonding and camaraderie.
"It was a great team-bonding experience," Pennington said. "We had a great time on the trip. There were no missed curfews. Everyone was where they were supposed to be. I think everyone genuinely had a good time."
Another huge plus for the Jackets was experience and reps that freshman quarterback Donovan Riddick gained. He hopes to take over at quarterback next season.
"Donovan played really well, threw his first touchdown pass and just looked really good," Pennington said. "The future for us looks really good at that position, and we have a lot of depth there."
State looks to bounce back against conference foe Concord on Saturday in Athens.
The Mountain Lions have had a tough season. They have an 0-3 record and are coming off of an overtime loss against Glenville State.
The Jackets are 3-0 in their last three meetings against Concord.
The game is set to kick off at noon and can be watched live at https://mountaineast.tv/concord/