State's Fitness Center recently received a massive overhaul, State officials said. The Fitness Center is in the basement of the Wilson University Union, adjacent to the Recreation Room.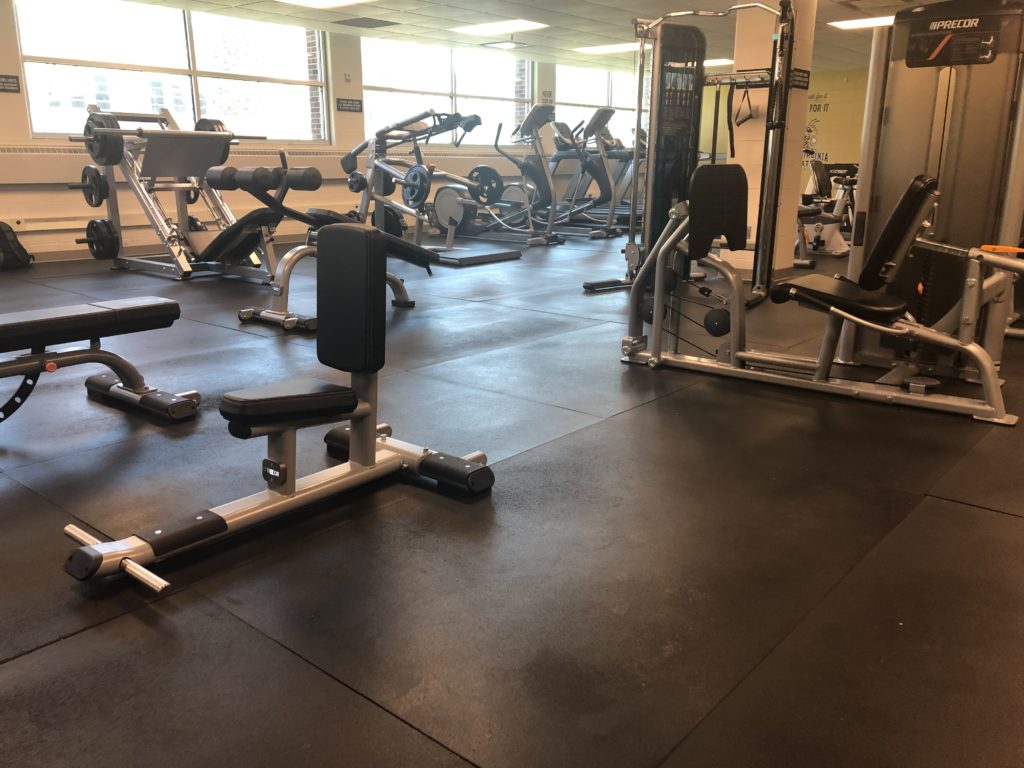 It is free for students to use. Alumni, staff and faculty can use the facility for $20 a month. Non-State people can use it at various set rates.
"Most of the equipment is a duplicate of what we already had down there, just a newer version," Chris Jackson, State's student activities program coordinator, said.
The refurbished area has some new features that Jackson hopes will excite students. They include back machines and a boxing area.
"We have a stairclimber, which students really, really, really wanted," Jackson said. "All of it is really nice and just newer."  
The area features two new treadmills, arm and ab machines and a new squat machine that is easier on the back than the old machine, Jackson said. Wall art designed to motivate students' workouts complement the new machines, Jackson said.
The upgrade began in May and was finished in June. 
The new equipment cost about $125,000. State reduced costs by selling the old equipment for about $40,000.
"I've been working in the Union now for five or six years, and we had been trying to secure funds to get that place upgraded even before I came," Jackson said. "You know, it's just hard to find that amount of money with such tight budgets across the university. They finally got the upgrade students wanted and needed."