By Kaylen Barker, YJ Editor
Full disclosure.
I am quite literally the polar opposite of Turning Point USA on the political spectrum. I find it extremely difficult to come to the defense of an organization that aligns itself with Donald Trump and his values. But in this situation, I feel I have to speak up.
Last week, the YJ published a story with a Twitter post from our SGA vice president that accused conservative student group, Turning Point USA, of being tied to white supremacy.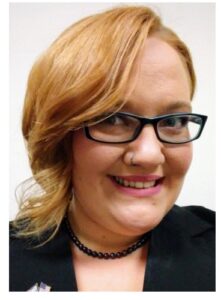 Comments on YJ social media inferred to the story as a personal attack on the SGA VP, claiming her privacy had been violated. Just to be clear, it was none of the above.
This is about the office she holds. Her obligation as a student leader to respect all students and student organizations.
I value her right to free speech. But representatives of the student body have an obligation to hold themselves to a higher moral and ethical standard. If student representatives cannot hold themselves accountable, it is the responsibility of the media to ensure those in positions of power uphold integrity.
According to the SGA website, members of SGA are expected to "stimulate intelligent thinking on college problems and to serve as an agency for the crystallization and expression of student thought."
This kind of accusation does everything but. In fact, this kind of racially inflammatory language only serves as a conductor for tension on campus and is counterproductive to the perpetuation of our history as an HBCU.
Her position as VP and incoming student representative to the Board of Governors requires her to support and promote any SGA approved student organization per the SGA constitution. As such, her personal opinions should remain just that. Personal. Once you post on a public forum to air your grievances, it removes them from opinion, to public comment open for discussion.
What you post on the internet can be used to your detriment or to your benefit. It is up to you to decide what is appropriate to post and how it will affect your personal, academic, and professional life.
I support everyone's right to free speech. An open and honest dialogue on differing ideas is paramount to the higher learning process. But you will be held to a higher standard when you are entrusted with the duty of representing all students. Black. White. Progressive. Conservative. Inclusion is key.
Racial and political divides on this campus have been a problem for as long as I have been here. I think it is time for the University to lead the charge in building bridges between these divides. As a proud HBCU, State should be on the forefront of developing innovative and all-encompassing ideas on dealing with First Amendment and racial equality issues.
As the new editor of the Yellow Jacket, I will make our student media a conduit for positive change and accountability on our campus and in our community.
This is a multifaceted issue that requires a comprehensive plan. I am reaching out to local organizations to build a coalition to help deal with these sensitive issues. I urge all students to reach out to me at kbarker6@wvstateu.edu with their ideas for handling First Amendment and racial equality subjects, and any concerns you may have on these matters.
Let's work together to make WVSU a better place for all of us and show the country that West Virginia can be first in something positive.