State has partnered with Virginia Tech to create a nontraditional form of medicine that kills cancer cells and other highly resistant diseases.
According to Dr. Joseph S. Merola, professor of chemistry at Virginia Tech, many diseases are becoming resistant to modern medicine.
Merola has partnered up with Dr. Sharon Molnar and Dr. Gerald Hankins, both professors of chemistry at State, to create a new way to fight off these highly resistant diseases.
Through their research, they have created medicine from metal compounds. Metals aren't typically the first treatment that comes to mind when thinking of potential cures for diseases, but Merola has a different perspective.
"If metals are appropriately combined, we can use them to combat these highly resistant diseases," Merola said.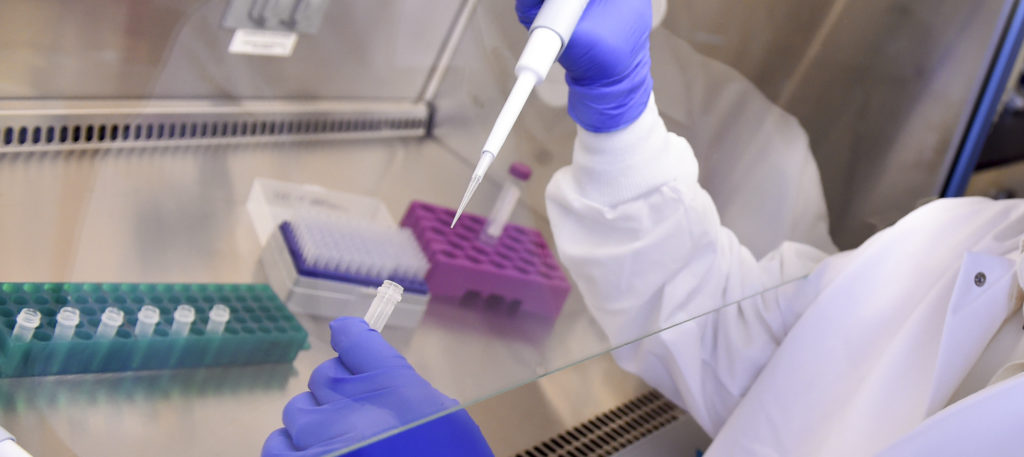 Merola, Molnar, and Hankins conducted research on State's campus, placing compounds with pancreatic cancer; the compounds killed the cancer cells.
Merola said the compounds have a photodynamic effect that can kill diseases, such as cancer.
He described the photodynamic effect as shining a light on one of the compound's molecules, and that excites the compound and causes a chemical reaction that kills harmful cells in the body.
According to Merola, Molnar created a way to incubate and test the compound's reactions using different amounts of light. She rigged up Christmas lights to admit the required amount of light, he said.
Merola received his bachelor's degree in chemistry from Carnegie-Mellon University in Pittsburgh, his hometown. He received his Ph.D. in inorganic chemistry from M.I.T. He is the chemistry chair at Virginia Tech, where he teaches organometallic chemistry, according to Virginia Tech's website.
Molnar received a double major in chemistry and mathematics from Saint Catherine's University. She received her Ph.D. at Washington State University. Molnar said she focuses most of her research and teaching on inorganic chemistry.
According to Molnar, she has experienced many hardships throughout her career, such as gender discrimination and facing chronic illness, but her love for her students and her research that keeps her going every day.
"I've dedicated 21 years of my life to my passion of going deeper into my research and to help my students find their own passion to pursue," Molnar said.
Hankins received his bachelor's degree in statistics, math and physics from Florida State University and his Ph.D. in biology from the University of Virginia. His contribution to the research on metal compounds comes from his background in organometallic chemistry and the biology of cancer, according to State's website.
For more information about the development of the research, contact the chair of the chemistry department, Micheal Fultz, at mfultz@wvstate.edu