By Noah Fulks, YJ Sports Editor
The State women's tennis team is once again champion of the MEC after defeating the University of Charleston Friday and avenging an earlier loss to the crosstown rivals.
After losing 5-2 to UC in the regular season, State would share the regular season MEC Championship with West Liberty.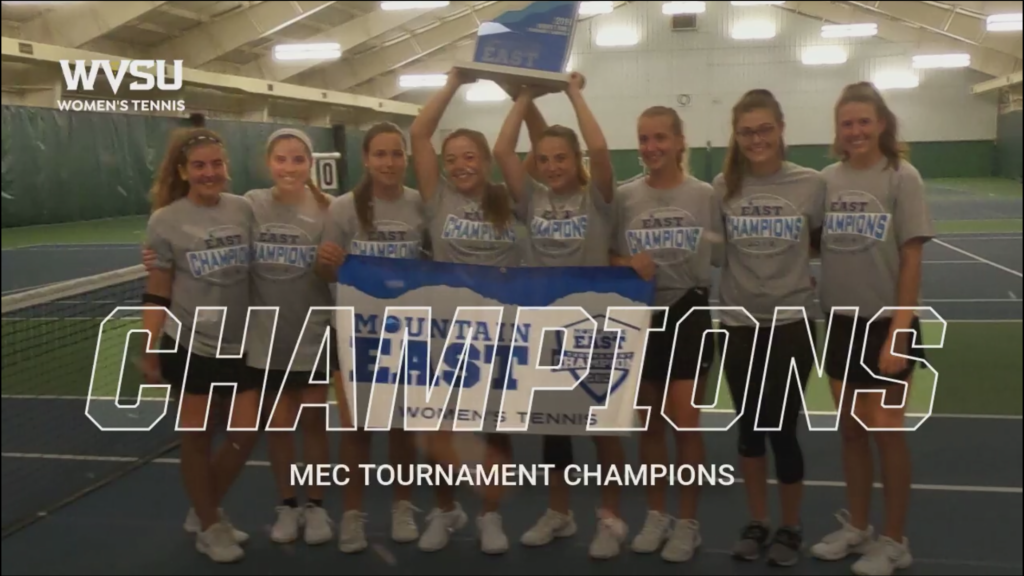 The loss to UC meant State was seeded second entering the tournament.
The Yellow Jackets took on third-seeded Wesleyan in the tournament semifinals. State would drop the opening doubles point, but rally in he first four singles courts to clinch the match, and advance to the MEC Championship match.
First Team All-MEC members Kierstin Hensley and Laura Isbey posted a 6-0 win at #1 doubles against Wesleyan, but both #2 and #3 doubles dropped their matches giving the Bobcats the doubles point.
Both Hensley at #1 and Isbey at #2 singles posted 6-0, 6-1 win's pushing State ahead 2-1. Chante Malo at #5 cruised to a 6-0, 6-0 win, while Nika Tadic clinched the match winning also by a score of 6-0, 6-1, helping State advance to the MEC Championship match against archrival UC.
In the MEC Championship State took the opening doubles point, before rolling past UC to win the MEC Championship over UC for the third time in four years.
In doubles action Hensley and Isbey avenged a heartbreaking tiebreak loss from the regular season, by winning 6-1 at #1 doubles.
UC levied the doubles action after Hanna Kruglova and Sydney Miller dropped #2 doubles 6-4, however the sophomore duo rallied after trailing 5-0, to come back to 5-4.
State clinched the doubles point after Kayla McKnight and Chante Malo won 6-3 at #3 doubles, giving the Yellow Jackets a crucial lead as singles was set to start.
Isbey took her fifth win in a year and a half over Katie Swann of UC, winning 6-1, 6-1 at #2 singles giving State a 2-0 lead.
Shortly after the conclusion of Isbey's easy victory, the match would be postponed due to weather, and after attempting to find replacement courts several times, courts were found at the Charleston YMCA, but the match would be postponed until 8 p.m. Friday night.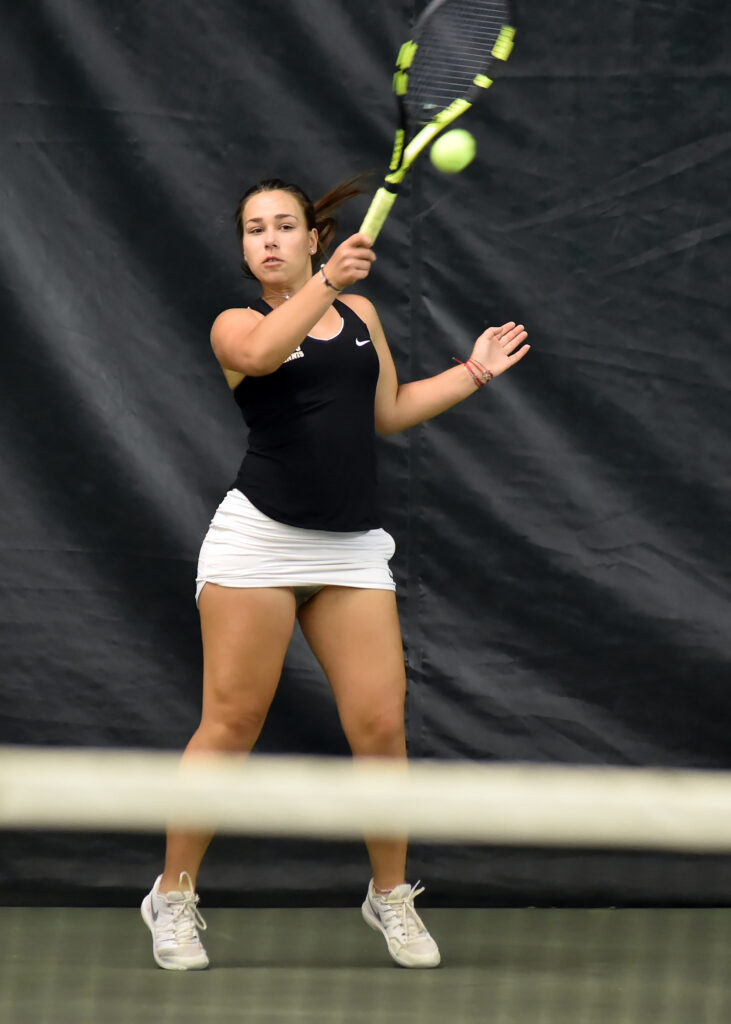 Once the match was restarted it became a sprint, rather than an endurance match as Hensley, Kruglova, and Tadic were all up a set, with Malo winning her first point after the restarted match to claim her first set as well.
UC got on the scoreboard after Kayla McKnight dropped #4 singles 6-3, 6-3.
Tadic however inched State closer to victory after winning 6-0, 6-3 at #6 singles, rallying the final six games of the match to win, pushing State ahead 3-1.