Newly elected SGA Student Body President, Colleen Miller, and Vice President, Ryan McCoy, are searching for energetic and charismatic individuals to fill positions in the Executive Cabinet.
Interviews will be held this week. Email cmiller23@wvstateu.edu if you are interested. The available positions are as follows:
Chief of Staff
Chief Hearing Examiner
Treasurer
Social Activities Director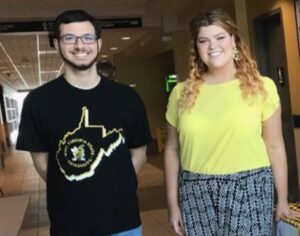 Students are required to have a 2.7 GPA, either cumulative or last semester. These positions are all vital to the day-to-day functions of SGA.
Miller and McCoy hope to build a diverse Executive Cabinet that operates as a team. All students from any background are encouraged to set up an interview.