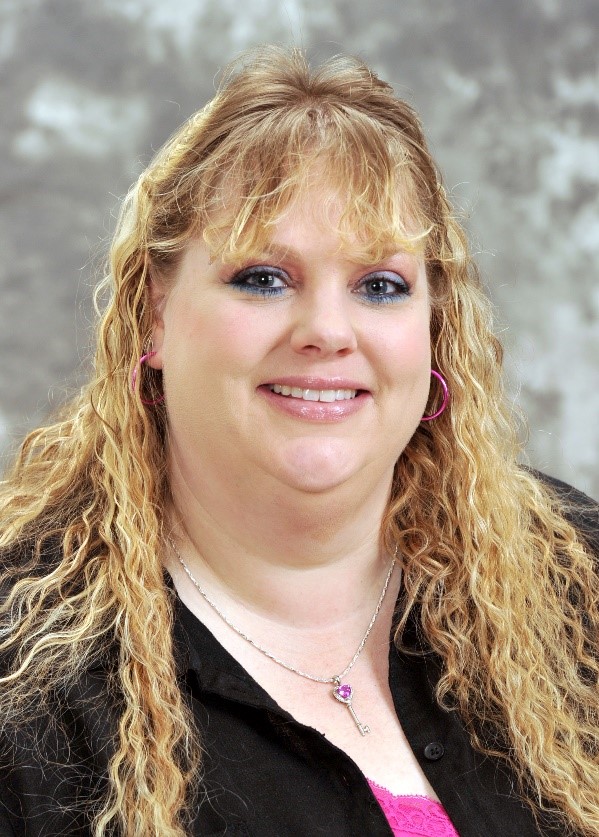 Robin Tabor is a Mental Health Specialist on campus. Tabor has always made her home here at State. Tabor Graduated in 1996 then returned five years later as an employee.
What is your favorite color? Purple
What is your favorite animal? Frog
What is your favorite food? Tacos
What is your favorite song? Fade to Black by Metallica
What is your favorite hobby? Cross-stitch
What is your favorite quote? Do unto others as you would have done on to you
What was your favorite subject in school? Band
What was your least favorite subject in school? Math
What was your favorite thing about State as a student? As a commuter student I loved being active on campus and with my professors. Being involved really helped me prepare for graduate school.
What is your favorite part of working at State? Working with my Peer Educators and watching my freshman grow and mature before they graduate.
What is your favorite thing about State's campus? I love the historical symbols at State. The water tower was my favorite. Now my favorite is the clock tower.
If you could travel anywhere where would you go? Ireland
What did you want to be when you grew up? A missionary
What advice would you give to freshman? Get to know the professors in your major as soon as possible. Meet with them and talk with them to learn what it is you need to do to have a career in your chosen major. It may mean taking GREs early or looking at graduate schools. The sooner you start the process the better. Do not only depend on what your professors tell you but also ask people in that field. Sometimes people in academics can have a slanted point of view and you don't always get the whole truth.
What advice would you give to seniors? Stay at home and live with your parents for as long as possible because the real world is hard.